No additional character customizations are coming in Shadowlands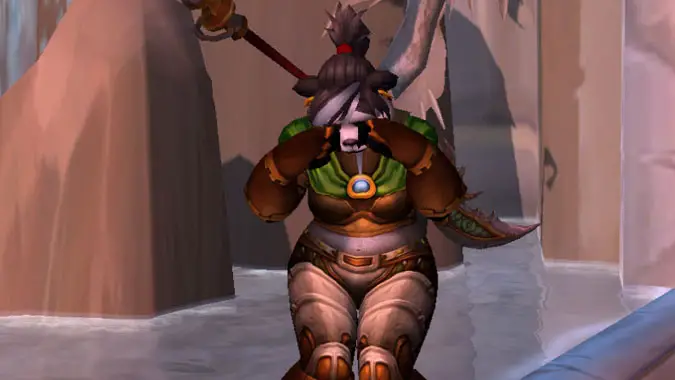 The World of Warcraft Q&A at BlizzConline dealt a double blow to players who want more options for their characters, with the news that both new race-class combinations and new character customizations will not be forthcoming in Shadowlands. This is a big disappointment for many Allied Race players, as they received very few changes with the updates last fall, but even the older races have the potential for more options that weren't implemented.
It's a little perplexing that Blizzard continues to limit options with character customization, because while it's pretty much a meme that "MMOs are for Barbies" it still holds true that more customization is always a good thing. Some of the choices are odd, especially the eye and skin color choices, which I can't imagine are problematic to make available to all races. On the one hand, I understand the idea of making certain aspects unique to races, but is eye color or skin color a hill that Blizzard should really choose to die on, especially when pretty much every other MMO loosened those restrictions years ago, if they ever even had them to begin with? Leave uniqueness to customizations such as tattoos or ornaments, not base appearance.
While of course we're enjoying the new customizations — I can finally make a Forsaken character that doesn't eek me out — when they were first announced it sure seemed like this was but a step one and even more was coming down the road. Not that more customizations couldn't appear in future expansions, but this sort of has the feel of a promise unkept (remember when we were told that quivers and other accessories were coming back in 2014?) or long-delayed like with connected realms, where six years passed between the first wave and the second.
Like with transmogrification and race-class combinations, Warcraft players will also want as much as possible made available to them. While I don't expect Blizzard to give us everything we ask for, it feels like every giant leap forward with customization crashes into a wall, and their continuing reticence in those regards undermine the goodwill they generate when they do actually loosen restrictions slightly.