Torghast to receive major changes in patch 9.1 to hopefully make failure feel less terrible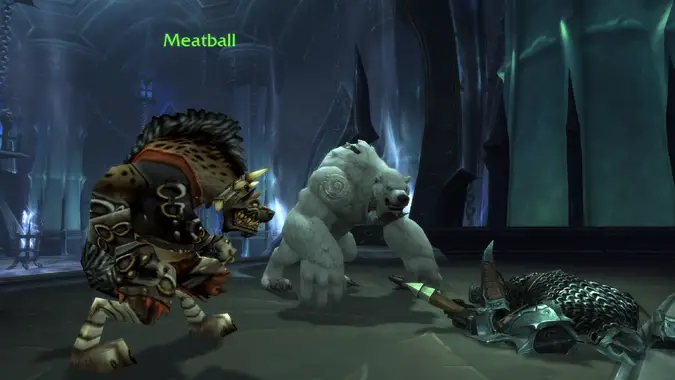 We've all been there: Falling off the platforms in Mort'regar, getting an uninspiring series of anima powers ("Roots again?"), then dying to bosses that spent your run inhaling steroids, bench-pressing small mountains, and quietly chuckling as you approach, as the Tarragrue licks its lips. Failing in Torghast sucks. It's an all-or-nothing proposition: You succeed and you get your Soul Ash for the week, or you fail and you get absolutely nothing.
Fortunately, that's going to change. In a PC Gamer interview published yesterday, World of Warcraft's game director Ion Hazzikostas acknowledged that failing a Torghast run feels awful, and the developers are looking into ways to ease the pain in patch 9.1. One huge change will be the likely elimination of the death counter, because the Tarragrue can't chase you if he's too busy being a raid boss elsewhere. Additionally, they're exploring ways to tie additional rewards to the quality of play (e.g., numbers of deaths or speed of the run, something that contributes to a "player rating") rather than the current pass/fail approach. Hazzikostas says the end goal is for players to walk away with something for their efforts no matter what, rather than a run going bad and leaving you with nothing.
Details are thin on the ground at the moment, and we won't see how this works until patch 9.1 hits the public test realm. However, it's likely that Blizzard will tinker with the specifics of this change for a bit. I'd argue that that's the real value of Torghast; it's a great sandbox to try new player abilities or skill/talent combinations, because balancing things exactly isn't a big concern.
Having said that, I will always cherish the Tichondrius player who reached the end of a hellish run and yelled in general chat: "Dobby has killed the final boss! Dobby is free!"