WoW
Feb 22, 2021 3:00 pm CT
When will WoW patch 9.0.5 be released?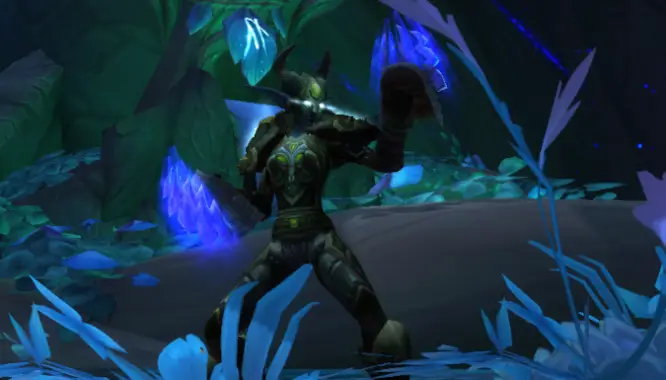 Patch 9.0.5 went onto the PTR earlier this month, but it will be released on live realms this March, in just a few weeks. To be sure, this is a reasonably quick turnaround time for a PTR to live test cycle, though we sometimes see these smaller .5 patches go live quickly. Patch 8.1.5, a similar content patch, was released to the PTR in January and hit live servers in mid March — so even if patch 9.0.5 releases on the week of March 30 it will have been on the PTR a full month less than patch 8.1.5, but it will be about as long as patch 8.2.5 was on the PTR. We've seen these mini-patches go through testing in just a couple of months, which means we may see patch 9.0.5 soon.
Now, patch 9.0.5 is introducing the Valor Points system to the game for Mythic Keystone dungeons, as well as the Stygia Crafting system that lets you make your own mount. But these are fairly significant systems and testing them feels like it will require a reasonable amount of time. So even though we saw some short PTR cycles in Battle for Azeroth, I can't imagine patch 9.0.5 launching any date before March 23 will possibly be enough time to fully test its features. A new currency system, gear upgrades, and a new crafting system added to the game in one patch is a fair bit of complexity to roll out in a month's time.
For that reason, I believe that patch 9.0.5 will release on March 30, 2021 in North America and the following day in the EU. Both Valor Points and Stygia Crafting feel like systems that will need time to test them fully, and while the patch has been on the PTR since February 9, that's only two weeks as of this writing. I believe we need at least three more weeks to fully test all of the patch's systems and changes. In fact, I'd say that five to six weeks of testing time for systems of that complexity, with the potential to disrupt gameplay that a bug could cause, is a trifle optimistic. But Blizzard has managed it before, so barring any major issues on the PTR, I'm comfortable with that prediction.