WoW
Feb 21, 2021 9:50 am CT
You'll be able to mount up in the Maw in patch 9.1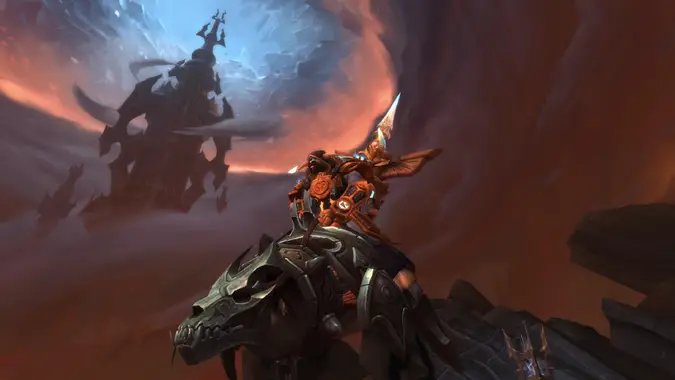 This was never a problem for me as a Druid, but getting around the Maw has often been an exercise in frustration for other, lesser classes. While the inability to mount in the zone has really served to drive home the whole, "this is hell," ethos, it's also been a huge sore point for players. Getting anything done in the zone takes ages while you're huffing and puffing between quest points, and a reduced ability to escape mob encounters didn't help much either. Unless you're a Druid. Or a Worgen. Or you really turned the screws and played a Worgen Druid, alternating between Travel Form and Running Wild as your heart desired, laughing at the peasants as you sped by.
Fear not, peasants: You'll be able to call your mounts in the Maw in patch 9.1. It's not yet clear how this will work, but Principal Game Designer Jeremy Feasel implied in an interview with Wowhead that empowering your covenant's upcoming hub in the Maw will grant all sorts of benefits, from getting rid of the Eye of the Jailer to being able to use your mounts. So it seems reasonable to assume that you won't be able to call Fluffy right off the bat, but you should be able to after putting some work in with your Covenant. One caveat: You'll still be grounded. There don't seem to be any plans for flying mounts in the Maw.
In the meantime, your only options for getting around in the Maw remain the Corridor Creeper (granted for completing layer 8 of the Twisting Corridors in Torghast), getting lucky with the Mawsworn Soulhunter, bashing riders off their Shadehound mounts and stealing them (though you get an achievement for that), or rolling the aforementioned Worgen/Druid. I leave it to the reader's discretion to determine which of these options is the least painful.