WoW
Feb 9, 2020 7:00 am CT
How to test patch 9.0.5 on the PTR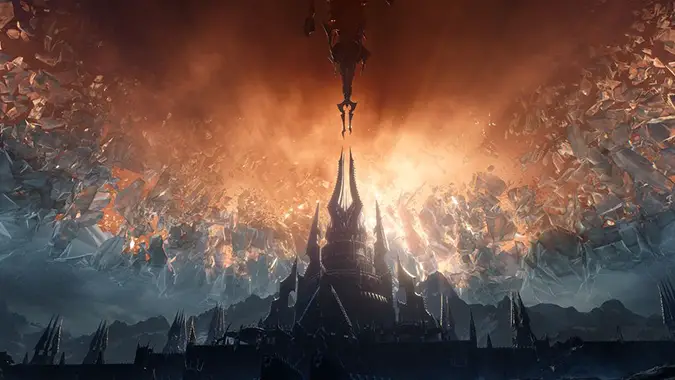 The first patch cycle of Shadowlands has arrived: patch 9.0.5 is now live on Public Test Realm (PTR), featuring Valor Points and a number of systems changes. If you want to check it out before it hits the live realms, here's how to install the PTR and prepare yourself for the launch.
Enable the PTR on your account. The first thing you need to do before you download anything is make sure you have a PTR-enabled account. To do that, you must visit the Blizzard Account Management page. In the Games & Subscriptions section on the left panel you'll see a "Create a Public Test Realm account" button. It'll ask you to confirm and then you'll have an account that can log into the PTR properly.
Download the client in Battle.net. Next, open your Battle.net launcher. In the WoW section and click the pull-down menu under "Version." Under the In Development section, you'll see an option for the PTR version of the game. Select it and then hit the Install button.
Wait. Now there's nothing to do but wait for the download to finish and install.
Log in like you normally do. Once it's installed, you'll launch the PTR exactly the way you launch the retail version of the game. Just be sure you select "PTR" from the version drop-down before clicking play.
When the PTR is live, you'll be able to log into it just like the normal game. You can create a new character or copy over an exciting character to play. If the PTR isn't live though, you won't be able to log in — so keep an eye out for when Blizzard releases a new test patch.
If you're an addon user, the PTR can be a tricky place. You can copy and paste your addons folder to the PTR game's files and give it a shot, but the results will probably be hit or miss. PTR builds are often buggy or not quite complete, so addons often break or completely don't work. Some addon creators will make new versions that you can download to work specifically on PTR, but you'll need to check on each one manually. Unfortunately, you'll have to play the PTR without addons in most cases.
Now get testing!
Updated 2/9/2021