What do you want the Warcraft mobile game to be? What would it need to be for you to play it?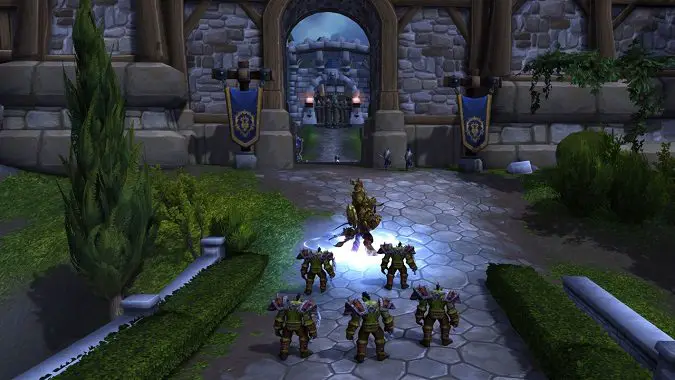 We know one is coming. A few days ago, Blizzard posted a new job listing for an unannounced Warcraft mobile game. We have also gotten some confirmation from official sources that that's what it is. And thus, the gates of Speculationland have been opened.
What do we know about this game? We know that it's Warcraft-related, and that it will feature 3D environments. Does that rule out the #1 idea on everyone's minds — a mobile WoW pet battle game? After all, it doesn't seem very likely that a simple pet battle simulator would require a lot of work on brand-new 3D environments… or does it?
Others have also speculated that this could be an augmented reality game — WoW's own version of Pokémon GO!, if you will. That might make more sense, given the job listings, and the popularity of that particular game. Although… is Pokémon GO still as popular as it was a few years ago? Hasn't the craze died down enough that it might be a little too late for Blizzard to develop a title of that genre?
What else could this Warcraft-related mobile game with 3D environments be? Let's consider some other popular mobile game genres out there that could, perhaps, fit the bill. A few big name RPG series have their own mobile versions, like Dragon Quest Tact and NieR: Re(in)carnation. Outside of RPGs, we have action games like Castlevania: Moonlight Rhapsody, and even MOBAs like League of Legends: Wild Rift. Not to mention games from other popular series like The Witcher, Warhammer, Crash Bandicoot…
And, of course, there is Blizzard's own Diablo Immortal. Frankly, if I had to bet some money on it, this would be my preference. An RPG — MMO or not — set in the Warcraft setting that works as a side-adventure, something adjacent to WoW, but not quite like WoW itself. Perhaps something that takes place on a very different era. A remastering of the stories from the First and Second Wars, for example, could work.
That would be my preference, and just like Diablo Immortal — which started as a title that I had absolutely no interest in, but eventually grew into something that I definitely want to at least try — I could see a Warcraft game like it having a similar effect on me. But what about you? What do you want the Warcraft mobile title to be? What kind of genre, or gameplay elements, would it need to have for you — whether you love, hate, or are indifferent towards mobile games — to try it?