Celebrate 30 years of Blizzard games with the latest video from Carbot Animations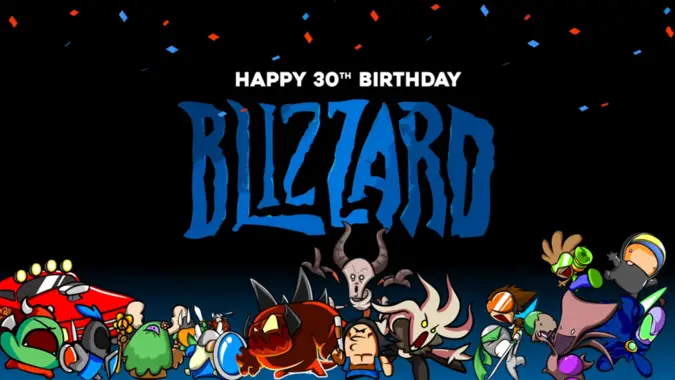 Tucked in right after the BlizzConline opening ceremonies was this amazing little video by Carbot Animations that celebrated Blizzard's 30th anniversary. If you'd stood up to stretch your legs and get a drink between the opening ceremonies and the Diablo, Warcraft, and Overwatch panels you could've missed it entirely! Which would've been a shame because it's amazing — like everything that Carbot does.
It's impressive that they managed to cram thirty years of Blizzard games into one short video. I loved how seamless the transitions between all of the different Blizzard games are in this. I just wish it was a little longer — like all of his videos! I would've loved to have seen how he folded the Warcraft expansions that came after Cataclysm into the rest of the video, especially since it was in chronological order. It would've been a fun twist to jump from StarCraft 2 back into the Burning Legion and Illidan showing up again for the Legion cinematic. I won't complain too hard though: any day I get to see the Carbot version of Kerrigan wreaking havoc is a good day.
This wasn't the only time that Carbot showed up during BlizzConline — they had the only Heroes of the Storm panel all weekend. They gave us an amazing live look at how they draw their cartoons, taking us behind the scenes of an epic fight between Orc Blademaster Samuro and Hogger, the scourge of Elwynn Forest. Lead animator Jonathan Burton is clearly a force to be reckoned with. During the panel, he explained what he was doing, why he was drawing it that way, all while actually drawing. On top of all of that, he was carrying on a conversation with his brother, Andrew Burton, answering fan-submitted questions. Meanwhile, I can barely walk and chew gum at the same time.
With videos coming out like this, I wish that every year was a major milestone at Blizzard. Maybe they should just make up a few more so they have an excuse to keep commissioning Carbot to keep working on these excellent projects.