How important are visual customization options to your gameplay?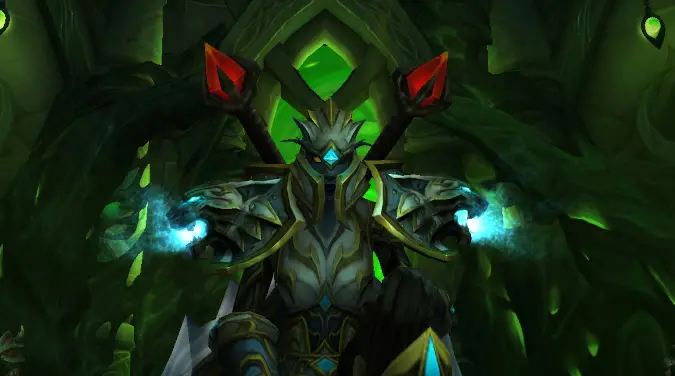 World of Warcraft currently has the most diverse level of visual customization in the game's history. Allied Races and the changes to options for the baseline races of Azeroth have given players more choices than they've ever had, while transmog lets you decide on the specific look of your gear and preserves the appearances of armor and weapons from earlier expansions, letting you keep using that one weapon you've loved since it dropped. There's a lot of choice baked into WoW right now — we always want more, of course, but it's indisputable that we're at the high water mark for these options right now.
But some players don't even bother with transmog, and the variety of options for character customization don't always matter to every player. Questions like "Should my Night Elf have facial burn scars from the destruction of Teldrassil?" or "Should my Orc be hunched over or standing up straight?" aren't of particular importance to these players. I believe I've been up front enough about my absolute love for transmog and the character customization options, and it's not just in World of Warcraft, either — finding out that Assassin's Creed Valhalla is getting transmog tomorrow increased my interest in playing the game a thousandfold.
Yes, a thousandfold. That's not a joke. If they added new hairstyles I'd be there with actual bells on.
So I felt it was worth asking you, the players, this simple question — how important is it to you to be able to customize your character in your favorite games? Do you make use of transmog when it is available? Do you go for custom skins in Overwatch? Did you spend a lot of time getting them in Heroes of the Storm? Did you spend any time mogging your characters in Diablo 3? Are you spending any time at the barber shop in WoW to get the just right look for your Troll Druid? How important is visual customization to you?