What are you most excited to learn (or test) in the Burning Crusade Classic beta?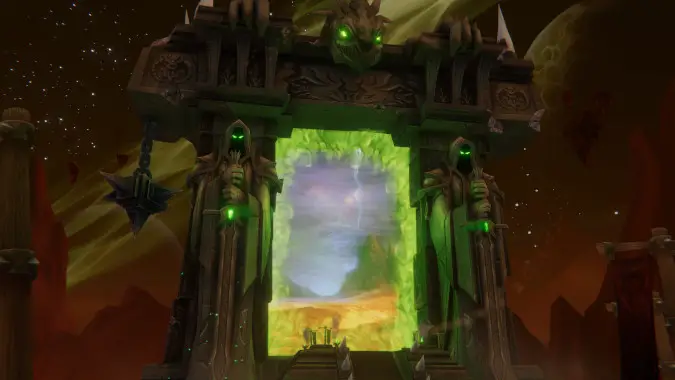 There's a solid chance we'll see the first build of Burning Crusade Classic's beta test go live this week, and that's gotten me thinking about what exactly people are going to want to test and learn from it all. I mean, what exactly do you test in a game that's effectively over a decade old? There are a lot of answers to that, of course — but there's a much different approach tov testing a Classic beta than a retail beta.
For instance, one of my biggest questions is about damage and throughput, but that question is rooted in my memory of the expansion. See, back in Burning Crusade proper, the "hybrid tax" was a pretty big topic of discussion. For those unfamiliar, the hybrid tax was a concept meant to explain why hybrid classes — like my personal favorite, Shadow — weren't capable of dealing as much damage as pure DPS classes. Because Shadow (and other hybrids) can dip their toes into healing and tanking, the idea was that their damage should be lower to compensate for their utility.
But we live in a much different world (of Warcraft), and players don't play by the same rules they used to. The Classic 1-60 experience saw guilds clearing Blackwing Lair faster than most people can clear dungeons nowadays, and many of the facets of vanilla we expected to carry over into Classic were upended. All of that's my long-winded way of saying player behavior has changed, and I'm curious if it will all but eliminate the hybrid tax in Burning Crusade Classic — or if it will do the opposite and exasperate it. After all, if players are better about min/maxing, maybe that hybrid tax ends up being more punishing a gap than before.
Or maybe not. Maybe it'll all feel exactly how I remember, and the tax will be a small footnote in most DPS meters. But there's a lot more to be tested beyond numbers, and I'm curious what you all want to see out of a TBC Classic beta. Are you looking to recapture an old feeling? Experience something you never got to experience before? Or are you going to hunt that One Bug™ that never got fixed back in the day and make sure it's squished before TBC Classic goes live? Sound off below!