What would you like to see return to the main Warcraft games from the Classic servers?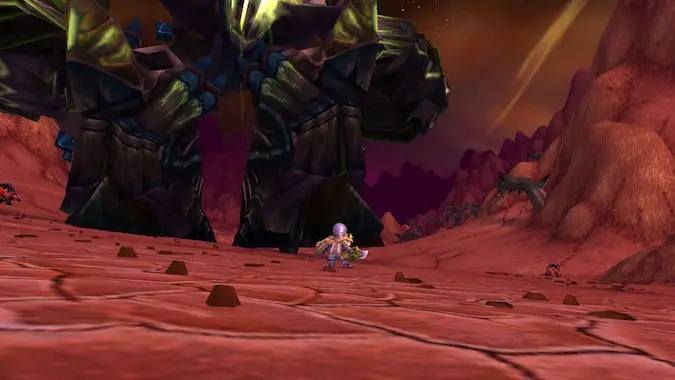 With the beta for Burning Crusade Classic going I realized what I was missing most from World of Warcraft's current expansion. Here's a hint — it's multiple stories tall, has a really distinct horn, and has turned countless unwary adventurers into a fine paste. It's Hellfire Penninsula's Fel Reavers!
Well, not exactly those Fel Reavers. I'm fine to leave them behind in Burning Crusade stomping around on unwary people who've just taken their first trip through the Dark Portal. What I want is something that evokes that same feeling of helplessness in the face of overwhelming power. There are a few large enemies that wander around the various Shadowlands zones, but none are quite as in your face as the Fel Reavers were so there's less potential for danger there. I want my first night of leveling to be a fraught affair as I have to worry about pulling enemies too close to a wandering behemoth of fearsome power.
That sense of danger is a hard thing to balance. You don't want to make an area feel too punishing, especially early on when players' perceptions of the area are being formed. But it feels like the current Warcraft doesn't have enough danger in it. The Maw clearly is Blizzard trying to make a dangerous zone, but it wound up feeling too oppressively punishing early on — between the loss of Stygia when you die, the gradually increasing threat level from the Jailers Eye, and not being able to mount. Rather than give players a little thrill when they succeeded against overwhelming odds, they just feel relieved that it's over.
What do you miss from expansions past? Does the Fel Reaver horn wake you up in the middle of the night in a cold sweat? Do you miss the Legion Artifact weapon system? How about Raid Tier sets? If it's tier sets, I've got good news for you — we should be seeing those again at some point in Shadowlands.