WoW
Apr 6, 2021 11:00 am CT
The Beasts of Prodigum are invading Torghast this week — here's what to expect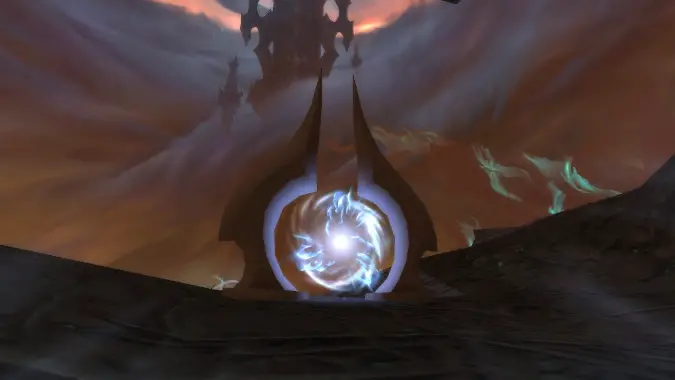 Torghast is a fairly unique kind of content for World of Warcraft, combining aspects of previous systems like the Mage Tower, scenarios, the Horrific Visions from previous expansions, and adding in a touch of Diablo 3's Rifts. Another wrinkle added to the roguelike dungeon for solo play and groups up to five are the new bonus events, and the first of them has started this week with the Beasts of Prodigum.
This is just the first of these Torghast specific bonus events, with more on the horizon as they rotate in and out.
The first of the events starts on  April 6 and rotates back in June 29, the aforementioned Beast of Prodigum special event. This will be followed by the Chorus of Dead Souls event — in which Dead souls swarm within Torghast, Tower of the Damned on May 4, while the final event we currently know of, the Unbridled Darkness event will be coming again June 1. Blizzard is telling us that there will be new bonus events every week, and you should be able to check the in-game calendar to determine which events are up in game.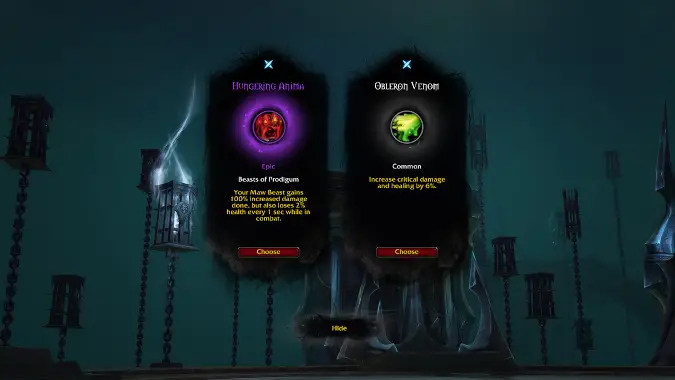 The Beasts of Prodigum offer a variety of playstyle options — if you want
The current event, Beasts of Prodigum, plays around with the usual Anima Powers you find within Torghast. Your first Anima Power per Torghast run will allow you to choose a specific Maw beast to fight alongside you, and if you choose that beast, your future Anima powers will empower that allied creature as you and it battle through Torghast together. If you choose not to pick the beast companion, your Anima Powers will benefit you directly as per usual. This lets you play in your normal style if you'd prefer, or shake up the meta of Torghast with a beastly creature that gets stronger as you progress through the chamber.
The beasts you can get are Horgul, Hound of Darkness, Nal'tari (who is the Beast you should pick if you miss those horrible many headed monstrosities from Argus) and Valioc, each of which has specific powers and abilities you can base your playstyle around. Horgul is more of a tanking pet, while Nal'tari buffs your damage and Valioc does AoE stuns and silences to your enemies. Once you select one of the three pets, you'll get the option of picking Anima Powers that buff them, or you, as you progress through Torghast's levels.
So it's a fun way to take the usual concept of Torghast's Anima Powers and make it different, which may be how the other two events listed on the Blizzard site will end up working in some different way. It kind of reminds me of Diablo 3 and the Season Themes coming with unique powers, but in a weekly rotation instead. Time will tell if players end up preferring to just go with the Anima Powers that directly affect them, or if the Beasts of Prodigum end up the more popular option, but it's live for a week starting on April 6.
Originally posted 1/12/2021. Updated 4/6/2021.