How the Hearthstone meta might look after the nerfs to Deck of Lunacy, Sword of the Fallen, and more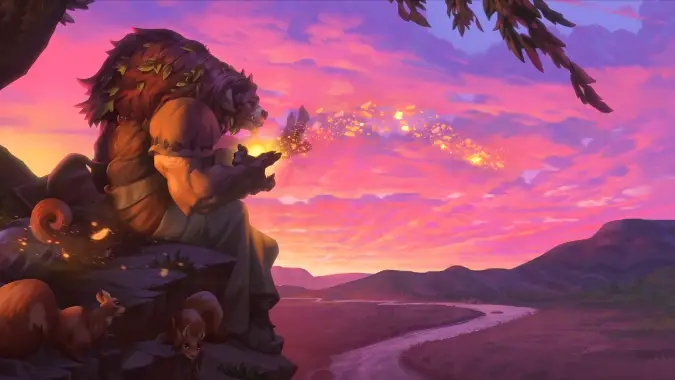 Is the lunacy of the current Hearthstone meta finally over? Deck of Lunacy has been nerfed, perhaps spelling an end to one of the most imbalanced states the game has been in recently. The Hearthstone team has gotten much, much better at balancing the game as time has gone on, but there's been a lot happening in the game lately. With the advent of the Core Set, the pool of cards changed way too much at once, resulting in some very overpowered card combinations.
Deck of Lunacy has been in the game for several months, but it suddenly got much more powerful because its relative power depends on which other cards are available. But Spell Mage decks were far from the sole problem. The game's new cards also spawned a brand-new version of Paladin, which combines Librams and Secrets to devastating effect. This deck rose to prominence mainly due to the power of one of its new cards, Sword of the Fallen.
But that's not all that's being nerfed, and for good reason. Read on to find out how Blizzard is addressing the current imbalance in the meta — and exactly what the game might look like after all that.

All of the Hearthstone cards being nerfed
Without further ado, let's take a look at what these nerfs are.
Old: [Costs 2] → New: [Costs 4]
There are many avenues the Hearthstone developers could have explored with this nerf. Personally, I wish that the effect of the card had been nerfed as well — only giving you spells cost (2) more instead of (3) more, for instance, with the spell cost increased to 3 instead of 4.
The main problem with Deck of Lunacy is that the pool of cards it pulls from has been greatly changed with the Core Set — which is why this card suddenly became a problem. The nerf doesn't address that, so by playing Lunacy players are still en route to win the game — it will only be a little costlier for them to do so.
I'm honestly unsure how much weaker Spell Mage will get after this change. The deck might remain quite dominant.
Old: 1 Attack, 3 Durability → New: 1 Attack, 2 Durability
This, on the other hand, seems like a good nerf to me. The card is still powerful, and can still come out early on in the game to give the Paladin a good boost at that stage. But the card stops being good sooner than before, so there isn't so much value attached to a single card.
It remains a solid tool that nearly every Paladin player will want to include (with the whole Secret package), but not as hard for your opponent to deal with.
Old: [Costs 5] → New: [Costs 6]
Much like with Deck of Lunacy, Jandice Barov is a card that became more powerful by mere virtue of the Core Set changes — a lot of weaker 5-cost minions are gone, meaning that Jandice is much more likely to pull stronger minions when she's played. This nerf makes it so that Jandice can still pull two powerful minions: it just takes longer for her to be played, making it a fairer effect.
Frankly, I think that this kind of nerf works very well here, but not as well for Lunacy — that card will still cause an enormous mana-cheating effect for some of the most powerful spells in the game.

Old: Battlecry: Deal 1 damage. Spellburst: Return this to your hand. → New: Battlecry: Deal 1 damage to a minion. Spellburst: Return this to your hand.
I'm very glad that this is what they decided to go with for this card, rather than increasing its spell cost. This is for two reasons, mainly. First, I didn't want to see Pen Flinger nerfed so much that it became useless. Love it or hate it, Pen Flinger is a very skill-testing card — something that the game definitely needs to have.
Second, the card remains powerful as a tool for board control, but without double-dipping as an effective way to close games. It can't go face anymore, so you can't keep damaging your opponent's hero with it. The card is now more controlled — still a great fit for some decks, but fewer than before, overall.
Old: 2 Attack, 4 Health → New: 2 Attack, 3 Health
Old: 3 Attack, 5 Health → New: 3 Attack, 4 Health
The two Watch Post cards are simply too easy to just slap on any deck at the moment. They're very disruptive and hard to kill, and players can get all of this power in low-cost, neutral cards. The nerf makes these minions a little easier to kill at the earlier stages of the game, ensuring that they aren't automatic picks for any deck.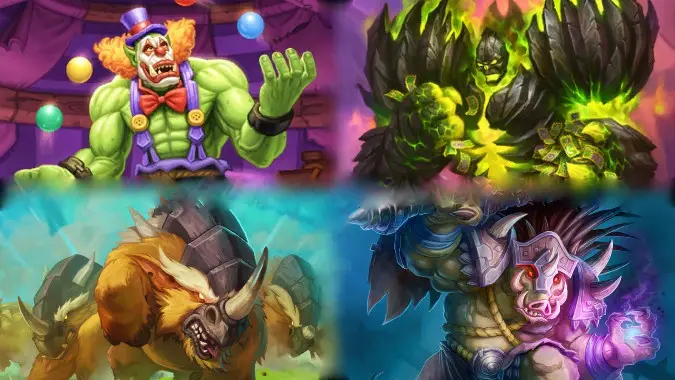 Four decks that might gain a lot from the nerfs
It's never been harder to predict what the meta will look like after a series of nerfs. We just got an enormous change to the game with the Core Set of cards, with many staples leaving the game, some older cards returning, and in addition of that the Forged in the Barrens set dropped 135 new cards on top of us — many of those cards had their effects completely altered because the card environment being so different.
Regardless, we can take a look at a few factors to make educated guesses as to which decks will benefit the most of these changes by looking at average winrates of decks that don't rely on any of the nerfed cards — especially those decks that haven't performed well against oppressive decks like Spell Mage and Secret Libram Paladin.
This is the deck that performs the best against Mage and Paladin, and continue to be favored against them, likely growing even more powerful. However, this deck doesn't perform as well against the other decks in the meta. That will be the defining factor here: if Mage and Paladin remain strong, Control Warlock will find its niche, shining against them. If not, this deck one might end up disappearing.
This deck currently performs well against most decks in the meta — except for Spell Mage and Secret Libram Paladin. If the viability of those two decks goes down, Deathrattle Demon Hunter is surely going to benefit from it. It's the opposite situation from Control Warlock, in a sense.
This deck performs well against Mage and Paladin at the moment, which means its winrates will get even better. But unlike Control Warlock, it's also solid enough against much of the rest of the meta — one of the few exceptions being the deck we will be talking about next.
This deck is flying under a lot of players' radars, but some pros have already picked it up as a potential big winner in the post-nerf meta. Clown Druid already performs reasonably well against Mage and Paladin, but it also performs well against most other decks in the current meta too — including the other decks that might also rise. This deck the best positioned deck to become stronger, currently.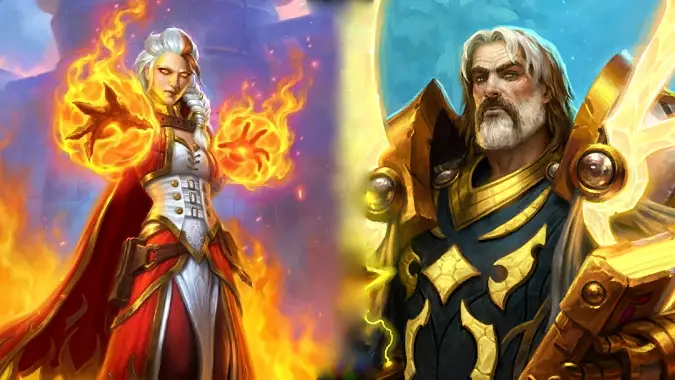 How will Spell Mage and Secret Libram Paladin fare after the nerf?
It's not a good thing for decks, no matter how oppressive they are, to be over-nerfed and outright killed in viability. This has happened a few times before.
That doesn't look like it will be the case with either of those decks. The Deck of Lunacy nerf only ensures that the card can't be played as early on in the game anymore, but the card itself will stay as powerful as it is now. It's quite possible that the Hunter spell Nagrand Slam will still be the most powerful card in a Mage deck — as is the case right now, believe it or not. This nerf does nothing to prevent your 7-cost Mage spells from turning into Nagrand Slam, so victories relying on that will still exist.
Libram Paladin was already a viable deck even without Secrets — some players had taken it to high Legend ranks even after Forged in the Barrens was released. Sword of the Fallen will still be played early on in the game and still cast Secrets from your deck — you'll just get a little bit less out of it now. But the Libram package is still strong enough that this will probably remain a highly playable deck.
All that is left is to wait and see!