Be Prepared: This is what's in Burning Crusade Classic's five content phases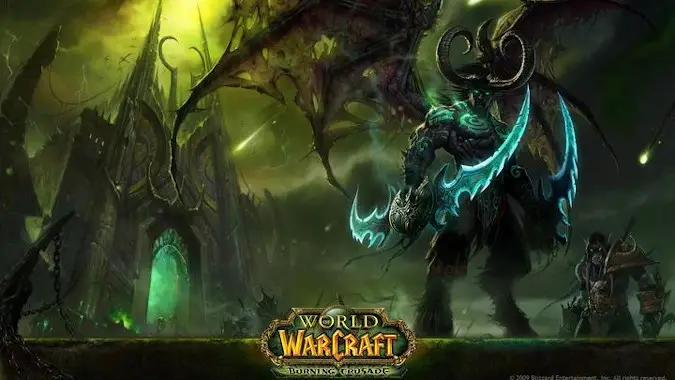 When World of Warcraft Classic was first announced, one of the biggest questions was how the content would be rolled out. While the base code was set at 1.13 — thus a snapshot of the game at the end of Classic — the major group content was released as if the game was starting at the beginning, starting with Onyxia and Molten Core and ending in phase six with Naxxramas.
So with the announcement of the forthcoming Burning Crusade Classic at BlizzConline, that question has returned as well. Like WoW Classic, BCC starts at a late patch (2.4.3) but game content will roll out over the course of five phases, as well as a prepatch interval I'm terming "phase zero."
In addition to the content rollout, Blizzard has indicated that there will be some items whose availability will be unlocked as well over the course of the phases. These include:
Badges of Justice will not drop from raids until a later phase, but will be available from the beginning via dailies
Drops from the World Bosses Doomwalker and Doom Lord Kazzak will be initially BOP
Primal Nether and Nether Vortex will be purchasable from the Badge of Justice Vendor at a later date
Outland faction vendors will not sell all of their end-of-expansion items initially; instead, additional items will become available as each phase unlocks
Weapons that were switched from Main Hand to One Hand late in the expansion will start off as Main Hand, to be converted during a later phase
Epic Engineering goggles will be available in phase 5

The phases of Burning Crusade Classic
Phase 0
Phase 1
Opening of Dark Portal
PVP Arena Season 1
Tier 4 raids Karahzan, Gruul's Lair, and Magtheridon's Lair
World bosses Doomwalker and Doom Lord Kazzak
All dungeons except Magister's Terrace will be available at their original difficulty levels
Haris Pilton, Zephyr, and Cooking and Fishing dailies will be available
Phase 2
Tier 5 raids Serpentshrine Cavern and Tempest Keep (aka "the Eye")
PVP Arena Season 2
Phase 3
Tier 6 raids Battle for Mount Hyjal and Black Temple
PVP Arena Season 3
Phase 4
Zul'aman raid
PVP Arena Season 3 continues
Phase 5
Sunwell Plateau raid
Magister's Terrace dungeon
Isle of Quel'danas questing hub
PVP Arena Season 4
Epic Engineering goggles will be craftable
While we do know that Burning Crusade Classic is scheduled to release in 2021, a schedule for the phases has not yet been revealed, so keep checking back with Blizzard Watch!
Originally posted 2/19/2021. Updated 4/15/2021.