How easy do you think it is to get into Hearthstone? What should a brand-new player know?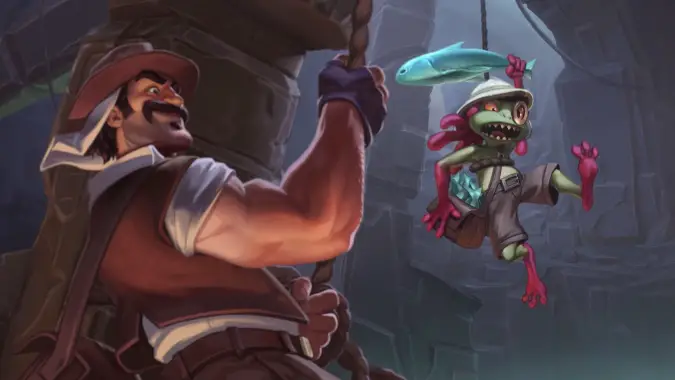 So I have this problem — I've wanted to play Hearthstone for a while now. I played it back when it first came out, got out of it, and then it felt like the game just went nuts with expansions and I'm so out of the loop on how to play it that I never got back into it. I wasn't a big TCG person — I've never played Magic: The Gathering, for example. So even as I followed the expansion launches and thought about how their story beats could and should be brought into World of Warcraft, I never got back into actually playing the game.
But with Forged in the Barrens feeling like a bit of a fresh start, and the changes to what's considered standard and what's not in terms of cards, I can't tell if this is a good time to get on board or not, honestly — there's a lot of detail out there and I'm just an old unfrozen caveman writer. But then I remembered that you guys exist and you can probably steer me in the right direction, plus it gives Phil (A.K.A. Red) a chance to jump in the comments and explain it all in torturous, soul-crushing detail. That I love! I love soul-crushing detail. What am I even using my soul for, if not to play Hearthstone with it?
So here is that post. Explain to me if now is a good time to get into Hearthstone, please. Is it super complicated? Is it easy? Should I just download the game and get to playing or should I be getting a lot of decks? Give me some idea of the complexity of getting on board this particular game now before I try and hurl myself from this precipice, please and thank you.