WoW
May 4, 2021 11:00 am CT
World Boss Oranomonos the Everbranching is back with Legendary Runecarver Memories for Druids, Hunters, and Mages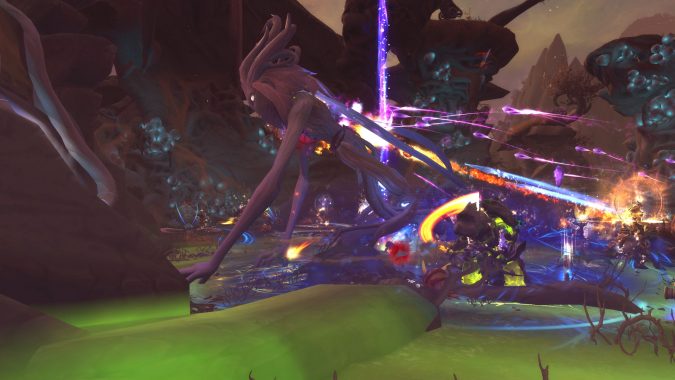 Let's all head to Ardenweald and say hello to this week's world boss, Oranomonos the Everbranching. She is found in Tirna Scithe in the far southwest of the zone, and like Mortanis last week, she is not easily reached. Fortunately it's not as dangerous a gauntlet, but you do need to keep an eye out for elite beasts along your path. Also, don't forget that the area surrounding Ardenweald isn't actually traversable and you'll fall to your death if you forget and think it's ocean you can take a pleasant dip in (like I did).
Like all the World Boss encounters in Shadowlands, Oranomonos can drop the following:
The following Legendary Runecarver Memories drop from Oranomonos: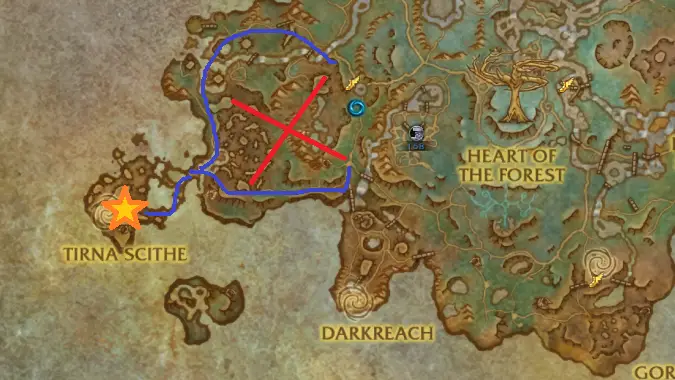 How to get to Oranomonos in Ardenweald
The closest Flight Point to Oranomonos is at Root-Home, but other flight points provide roads that will get you there. The important thing to do is to stick to the road; Oaken Assembly and Elder Stand are replete with elite mobs. The area immediately preceding the boss has a few elites, but hopefully other people riding ahead of you will pull them instead.
The fight itself is your typical World Boss fare. Run away from Seeds of Sorrow, avoid the Withered Winds, and stack up for healing through Dirge of the Fallen Sanctum. If you can interrupt Regrowth, that's super too. Reminder that if you die on a World Boss, you can't release until after 3 minutes have elapsed, the fight has ended (or you get a battle rez).
Next week's World Boss sees the return of Nurgash Muckformed in Revendreth, dropping the Runecarver memories for Warlocks, Death Knights, and Demon Hunters.
Originally posted 2/9/2021. Updated 5/4/2021.