How often do you PVP?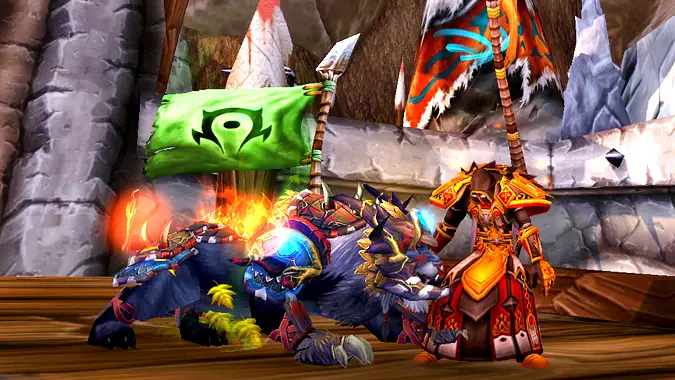 There was a time when I PVP'd almost constantly — at the end of Vanilla World of Warcraft, when I was trying to get High Warlord on my Tauren. I never did — I simply didn't have the stamina — but they changed the rules and I got a fairly complete set of PVP gear anyway. I was pretty happy with it, it was BWL/AQ level gear that I didn't have to raid to get, which my small Horde guild wasn't doing anyway.
A lot of years have passed and a lot of things have changed. The last time I seriously pushed PVP content was probably Warlords of Draenor, and my biggest period of play was the opening of The Burning Crusade, when I went into Karazhan in a full set of Gladiator gear and ended up not really needing any upgrades from Karazhan until Gorehowl dropped. I got more serious about tanking at that point and went back to focusing on that, and let PVP be a fun side thing I did from time to time. I got sucked into Ashran for a few months in Warlords, and it was the last time I really seriously did any PVP. I think about going back from time to time, but I don't know if a blind dude could really survive long enough to get anything done.
So that's my story about PVP, but it has me wondering about you guys. Maybe you're big into PVP? Or maybe you've never even tried it. It takes all kinds, and I'm curious where you fall on the spectrum here. Do you PVP often? Only when you're trying to get some gear? Rarely if ever? What's your level of comfort with the concept of player versus player, is it something you play casually, obsessively, do you prefer it to PVE? How often do you PVP?