Tell us something awesome you did in a video game recently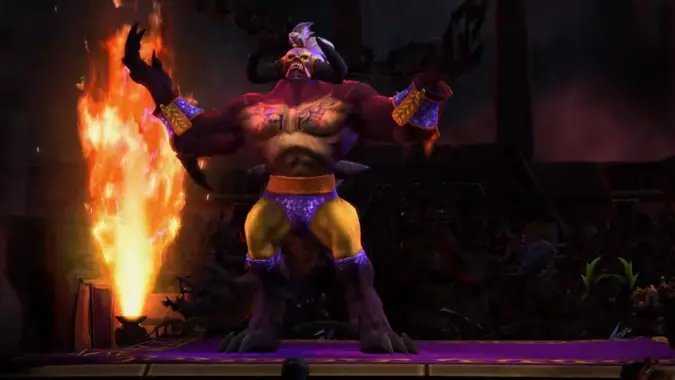 We're all doing awesome things in the games we play all the time. That's one of the biggest reasons we're playing games in the first place — to be awesome! Here's your chance to brag about something amazing you've done recently. It can be something from a Blizzard game, or anything really.
In Shadowlands my raid team has been working our way through Mythic Castle Nathria. We're not going to set any land speed records, but we recently hit a nice respectable six bosses killed when we defeated the dastardly Broker — Artificer Xy'mox! Getting the kill was awesome, but that's more of a team effort. What I'm most proud of are all the many times I managed to keep my Guardian Druid alive long enough to be targeted by one of the Maldraxxi ghosts he summons. They don't usually target tanks, but if the tank is one of the only people alive, then they're fair game. More importantly, if the only people left in the fight are people that the ghosts have possessed, those people don't die when the fight resets. No repair bills for me!
Over in Heroes of the Storm, I was recently playing a game as everyone's favorite large and in charge demon — Diablo. On the opposite side from me was a Hogger. Now Hogger's trait lets him throw out these little piles of loot so that he has additional things to bounce his spinning Hog Wild attack off of. Except that Diablo just loves it when you add additional things into the game that he can charge people into. I managed to line up a few different Shadow Charges on this poor Hogger where I smacked him directly into his own Loot Hoards! I was cackling like a madman the entire time. That I did it in Diablo's Luchador Nexomania skin was just the icing on the cake.
So that's what I'm proud of recently, how about you? Did you just make an awesome new transmog set? Did you go on a ten-win streak in Overwatch or Hearthstone? Were you the only person left alive for the first kill of a new boss?
I'm not looking for humblebrags here — this is your chance for some bragging rights!