WoW
Jun 8, 2021 11:00 am CT
This week's World Boss is Nurgash Muckformed in Revendreth, bringing even more Legendary Runecarver Memories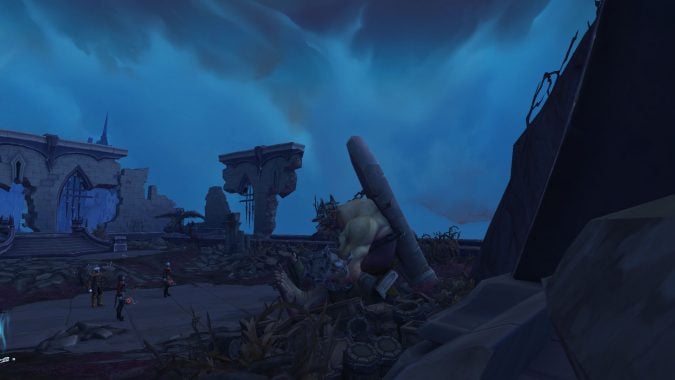 Nurgash Muckformed returns this week, once again providing Memories for Death Knights, Demon Hunters, and Warlocks. We also get a nice breather this week as Nurgash is a lot easier both to fight — he literally takes a nap mid-fight — as well as get to, as long as you don't mind elevators.
In addition to the 250 anima that is rewarded for killing the world boss, Nurgash can drop
The following Memories drop from Nurgash:
Located in northwest Revendreth in Dominance Keep, Nurgash ends up being faceroll; simply watch where he's facing when he's casting Earthen Blast (and avoid it), and hug him during Hail of Stones (if you have DBM installed, you'll be warned to move to him). Tanks and healers need to be wary of Stone Fist and the Stone Stomp, but unless you're assaulting with a party instead of a raid it shouldn't cause too many problems.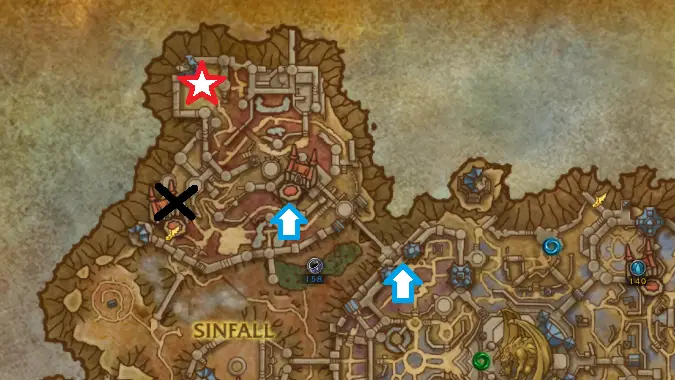 This will be so much easier when we get flying …
Getting to Nurgash isn't as straightforward as the other world bosses, but as long as you don't approach him from the elevator nearest the Dominance Keep flight path you won't encounter too many mobs. As the work of art above shows, your best bet is to take the elevator in the southeast of Dominance Keep or cross the bridge from Castle Nathria. Mobs will get in your way of course, but there aren't as many elites from those directions.
Next week will bring the final World Boss in the rotation, Valinor, the Light of Eons in Bastion, so keep on holding on, Paladin, Priest, and Shaman toons. After that the cycle begins anew, with Mortanis in Maldraxxus followed by Oranomonos in Ardenweald.
Originally published 12/23/2020, updated 6/18/2021.