How should Blizzard approach the Maw intro for people leveling alts?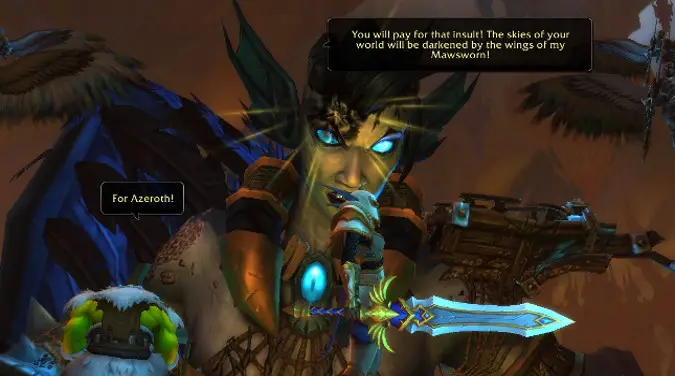 In my opinion, the biggest block to leveling another character to 60 in Shadowlands is the idea that I will be forced to run them through the Maw again. Even if I intend to use the Threads of Fate system, I still have to clear the Maw to get to Oribos, so I still have to run around with Darion Mograine and find Jaina, Thrall, Anduin and Baine, before spending several minutes of my life I won't get back dealing with Thrall being a picky weapon shopper, and then finally getting to face off against the Jailer's forces and get teleported to Oribos, where I can finally start leveling in earnest, whether through the story of the leveling zones or through Threads of Fate.
Previous expansions like Legion have allowed players to skip intro content if they'd done it once, so you could avoid the Broken Isles and get straight to the leveling zones. We're getting skips in 9.1, but they will only be for Torghast and the Twisting Corridors, not for the level 50 Maw introduction. Maybe that's for the best, but I personally don't think so — I'd much rather a skip for that level 50 intro than a skip for Torghast and the Twisting Corridors, because it's hard to get to level 60 to worry about that on your alts if you can't get past your sixth trip through the Maw starting experience. It's not that it's bad, it's just that it's extremely long and I've seen and done it all already.
But maybe I'm wrong, and we shouldn't be able to skip the Maw. Maybe you have a better idea on how to deal with the Maw for people leveling alts. Maybe let them do Threads of Fate right away? Maybe streamline the questing so that the Maw takes less time? What do you think Blizzard could do to improve the Maw for people leveling alts?