What do you think could possibly come after Sylvanas' fight in Sanctum of Domination?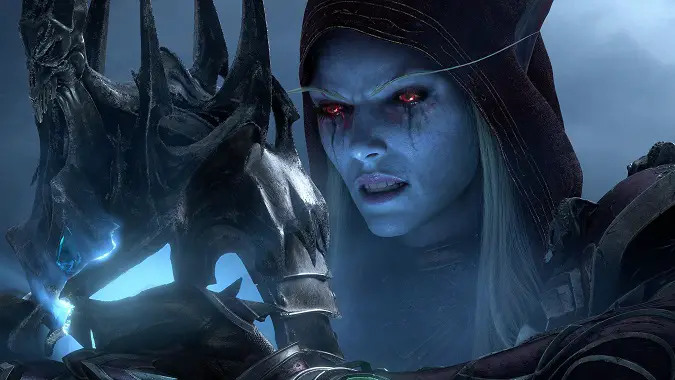 In Battle for Azeroth, I remember thinking that Azshara would be the end boss of the expansion, only to be surprised when her raid was the middle one and we had Ny'alotha and N'Zoth at the end. For quite a few reasons I didn't expect that, just like I didn't expect the end of Legion to be us actually putting Sargeras in cosmic jail. I really figured beating Gul'dan was going to be the final fight until Nighthold, and I still couldn't quite believe they'd have us fight the Avatar of Sargeras, followed by Kil'Jaeden, as the mid-card of the expansion.
So I'm aware of the tradition to put an extremely important lore figure at the mid-point of an expansion, but I'm still wondering — what do you do for an encore when Sylvanas Windrunner is the middle-boss of your big expansion? While the Jailer is certainly a powerful, even terrifying foe, he just showed up — while Sylvanas has been around since Warcraft 3. It feels extremely strange to me to imagine that we go from fighting the Banshee Queen to whatever happens next, even though I know that's exactly what we're going to do. As I write this, I have no idea what happens — does the Jailer storm Oribos, tear whatever secret he's been trying to get out of the Arbiter, and defeat the four Covenants, forcing us to spend the last patch of Shadowlands trying desperately to rebuild our scattered forces for a last stand?
I don't know. We'll find out in a few days, of course. But while we're all standing here, waiting, why don't y'all tell me what you think is going to happen next? Is Sylvanas going to die? Is Anduin going to die? Are we going to die, which, since we're in the Shadowlands anyway might not be that big of a deal? How is the final raid, the final boss fight, the final story arc of Shadowlands going to play out?