WoW
Jul 13, 2021 11:00 am CT
Sanctum of Domination Race to World First: The Tarragrue is dead!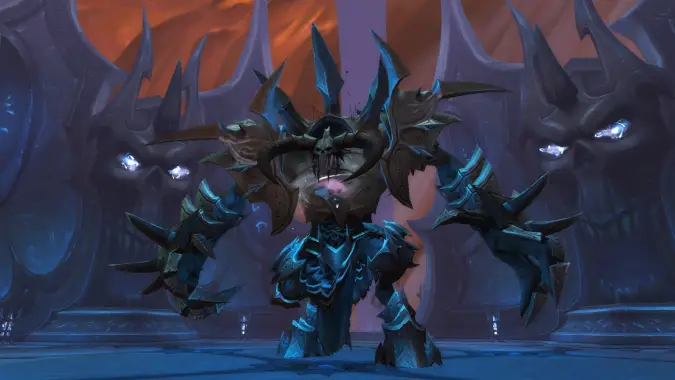 The Race to World First for the Sanctum of Domination is underway! Here we are at the first boss in the raid — the fearsome Tarragrue! Did you blink? Because Tarragrue died already!
While guilds like Complexity-Limit and BDGG were busy taking care of their weekly reset housekeeping — getting extra Renown levels, killing world bosses, and working on new ranks of their legendaries — Soniqs Imperative rushed in and got the first kill on the not-so-fearsome Tarragrue! Congratulations to them and good luck on the next fight!
These Mythic raiders will have to deal with additional torments during the fight as the Tarragrue will draw torments from Torghast twice at once, while any debuff that players drain from these torments in order to protect their raid will last for the rest of the fight. Making the true test of the fight a balancing act to ensure that players don't overwhelm themselves while dealing with the other mechanics. As the final kicker, the Tarragrue will still strip all of the Anima powers the raid has been buffed with for the last 10% of the fight and we'll get to see him run amok as he absolutely flattens the puny raiders in front of him.
Sanctum of Domination Hub — Next fight: Eye of the Jailer
Tarragrue Standings
The Early Shift
The Race to World First is well underway! Many guilds from around the world will be streaming their attempts to be the first in the world to defeat Sylvanas on Mythic difficulty. Will Limit reign supreme for the third raid in a row, or will they be dethroned by Echo? We have more information about who is streaming, how you can watch them, and how far into the raid they are here on Blizzard Watch.