WoW
Jul 15, 2021 4:00 pm CT
You can now reduce the amount of Stygia you lose to deaths in the Maw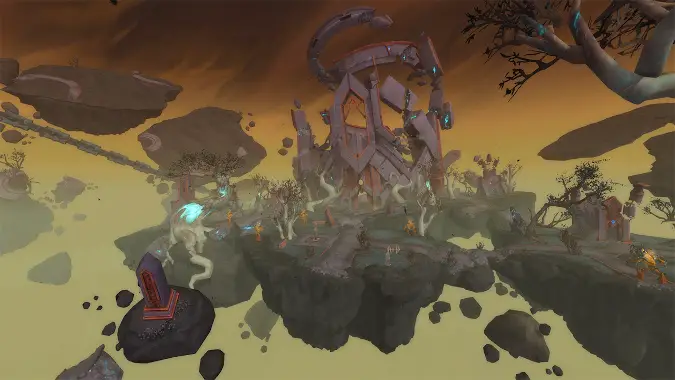 If you're like me, you hate it when you die. But even worse than just dying in World of Warcraft is dying in the Maw, especially if you've been collecting Stygia, because all that time you spent gathering that Stygia goes right out the window when you die, leaving some of that precious currency behind with your corpse. It's just freaking irritating. And now there's a hotfix for that. CM Kaivax posted to the forums that there's a new item from Archivist Roh-Suir, available for 1000 Catalogued Research: the Treatis: Bonds of Stygia in Mortals, which reduces the amount of Stygia you lose when you die in the Maw.
I'm certainly not opposed to being able to reduce Stygia loss on death. Dying and having to run back to your corpse is bad enough, especially in a place like the Maw where it can be difficult to impossible to get back to your corpse so you have to take res sickness and wait ten minutes to start playing again. So sure, it's good that there's an item that makes death a little less painful. But it doesn't remove the Stygia loss, just reduces it by 75%, which means you're still losing some of it. And the item is available at Tier 4 with the Archivist's Codex, which isn't nearly low enough in my opinion. Frankly, I feel like they should just get rid of the Stygia loss entirely — it's not a fun or engaging mechanic, it doesn't spark joy. In fact, usually it sparks the need to take a walk so I don't pop a blood vessel.
That being said, this is a good change. Letting us reduce the Stygia loss is better than nothing, after all. And the fact that Blizzard actually got a hotfix ready in two weeks after player feedback is pretty exciting and shows that they're at least listening to us about this issue, which bodes well for future issues. I just really hate any sort of death penalty, especially considering how easy it can be to die in an inaccessible place in the Maw.