WoW
Jul 15, 2021 2:15 pm CT
Sanctum of Domination Race to World First: Painsmith Raznal is the one feeling the pain now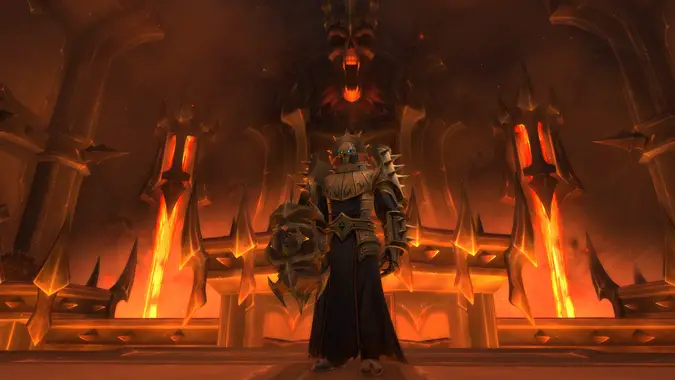 Painsmith Raznal is the sixth boss in the Sanctum of Domination. At this point in our Race to World First, we've gotten through all of the bosses that are going to be pushovers with the gear from Castle Nathria. This deep in the Sanctum our intrepid raiders will need to be squeezing every iota of damage they can out of their gear — all while executing extremely unforgiving mechanics.
Painsmith Raznal is going to require the raiders facing him to have a masterful grasp of geometry and timing. In Normal and Heroic difficulty, players with the Shadowsteel Chains debuff simply need to ensure that they practice social distancing and stand away from their friends so they don't bump them into dangerous abilities. On Mythic difficulty, those players will need to position themselves in a way that they don't send a wave of spikes through the raid or any of the Flameclasp traps that might be up at the moment. This positioning shrinks an already tight platform, as every twenty seconds, a third of it will have spikes erupt from it, damaging and stunning anyone caught by them.
The fun doesn't stop with the additional spikes in the main phase. Twice when Painsmith Raznal goes to perfect his next implement of destruction at his anvil, players have to navigate a series of spike walls while dodging fiery embers, the anvil is burning extra hot on Mythic though. During each of these intermission phases, the raid will have to burn down living embers before they get a chance to go supernova dealing a raid wiping burst of fiery damage. If the additional things to kill wasn't enough, there are also lines of the spike balls travelling across the encounter area, and one of the rows of spikes doesn't have a break in it at all! Raiders have had to get clever to figure out how to get over that one, with Complexity-Limit going so far as to race change some of their characters to Goblins. Letting them jump off of the side of the platform, and use the Goblin Rocket Jump to get back onto it safely.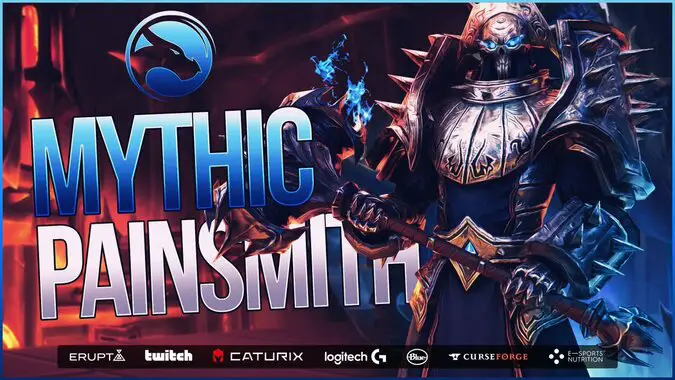 Echo is the first guild in the world to beat the Painsmith at his own game! After a grueling 107 wipes on him, they finally managed to put the nail in his coffin to move into the upper reaches of the Sanctum of Domination. Painsmith has been a pretty big block all around as Complexity-Limit has been stuck on him for 120 wipes as of writing. His unforgiving mechanics and high raid-wide damage really mean that any mistake however slight could quickly spiral out of control. Echo has now taken the lead in the race as they move on to the Guardian of the First Ones, but their raid day is winding to an end — Complexity-Limit could still catch up if they work hard for it.
Previous fight: Soulrender Dormazain — Sanctum of Domination Hub — Next fight: Guardian of the First Ones
Painsmith Raznal Standings
Echo
Limit
Method
The Race to World First is well underway! Many guilds from around the world will be streaming their attempts to be the first in the world to defeat Sylvanas on Mythic difficulty. Will Limit reign supreme for the third raid in a row, or will they be dethroned by Echo? We have more information about who is streaming, how you can watch them, and how far into the raid they are here on Blizzard Watch.