WoW
Jul 27, 2021 10:30 am CT
This is how much gold the top guilds spent in Sanctum of Domination Race to World First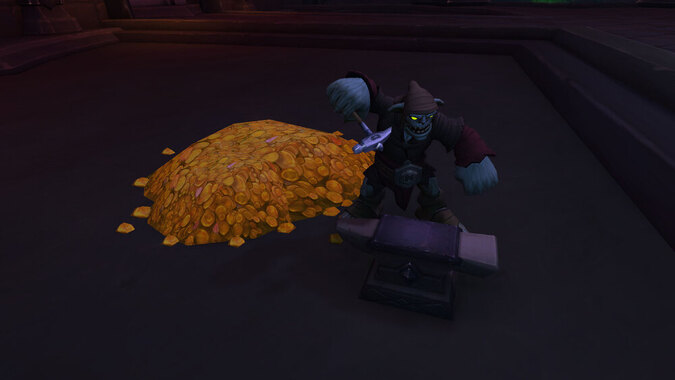 The dust has settled on another Race to World First and the question that always lingers on people's minds is just how much gold changed hands to get these wins. Now that everything is over and Echo is busy polishing their well-deserved trophy — we've gotten some of the inside information straight from the guilds themselves on how much gold they each invested towards their race.
We've seen in the past how much gold top guilds are spending on things like bind on equip raid items, repairs, and consumables — and the numbers keep rising every race. Back in the Battle for Dazar'alor Mythic race, Method had about 60-100 million gold in debts. But now the amount guilds are spending is significantly higher. Not every guild has pulled back the curtain on how much they spent on the race, but we do have numbers from four of the guilds who placed in the top ten.
Before you read further, let's play a game. Try and guess how much the gold Complexity-Limit, Echo, BDGG, and FatSharkYes all spent on the race. The numbers may shock you.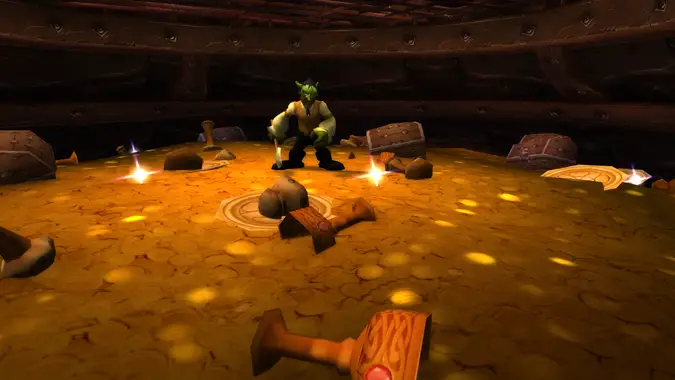 Alright, here we go — in order of who spent the most gold, and coincidentally their standings overall, for the Sanctum of Domination Race to World First.
The bulk of these gold costs are still going towards BOE items, but it's amazing to see how much they've spent on consumables this tier as well. Complexity-Limit spent more on making sure that their raiders had their feasts, flasks, potions, augment runes, and weapon oils than FatSharkYes spent on BOE items. If you break that 25 million down over the 570 pulls that Complexity-Limit made on their path to World First each pull cost them 43,859 gold! The top guilds also have lines in their budgets for PVP carries, because getting those extra three choices of potentially best in slot loot from your Great Vault on the weekly reset is an important thing.
It is interesting that the gold spent almost directly lines up with their place overall in the race. Pieces and Method didn't share how much gold they spent on the race but I'd assume that they would fall in between 150-250 million just based on the other numbers on display. With three of the top five guilds playing on the European servers they wind up spending a little more on their heroic splits, as they need to offer more incentives to attract the players who are able to trade that gear so early.
With the per race inflation at this rate, I wonder how many races it'll take until a guild spends a billion gold on things to help them win.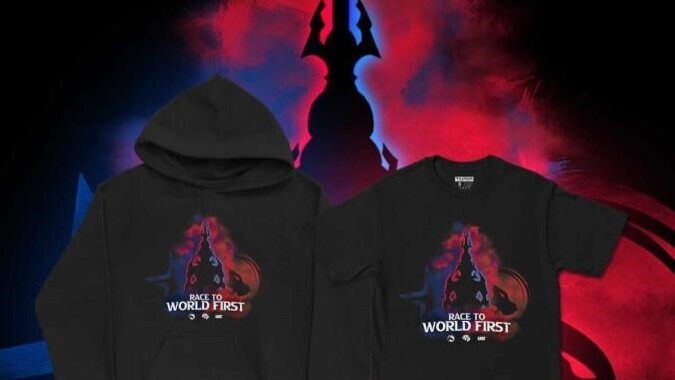 The guilds have big hearts to match their big piles of gold
It wasn't just in-game money that was changing hands though, Echo and Complexity-Limit both were collecting donations to support the charity Rise Above the Disorder. This charity helps to cover the costs of mental health care for people all over the world and collectively Echo and Complexity-Limit raised $61,335 in donations alone! That number isn't final either, as both guilds also collaborated on a special charity shirt with the proceeds going to Rise Above the Disorder. Method was also raising money for mental health this race and collected £5,188 for the charity Mind. If you were one of the many people who donated to any of these guilds as they rampaged through the Sanctum of Domination I hope that you give yourself a rousing round of applause.
Finding out how much money these guilds raise for charity after each RWF is my favorite part of the event. Knowing that the Warcraft community can band together to help make people's lives better while they're slaying make-believe beasts and monsters never fails to warm my heart. I hope that for the next race even more guilds follow their lead and set up charity donations of their own.