How do you prefer animals be represented in games?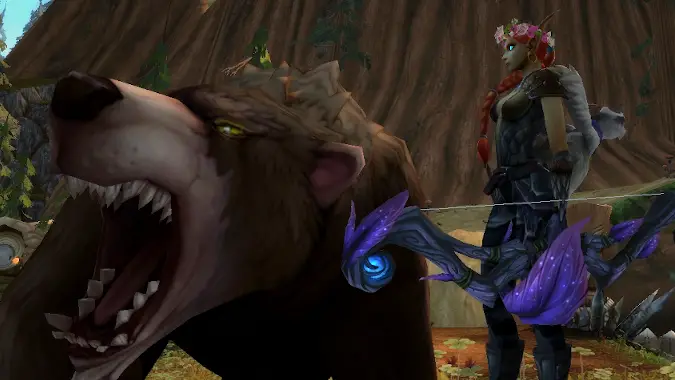 World of Warcraft is famous for taking liberties with the animals it presents. Believe it or not, most cats aren't saber toothed. Bears can actually close their mouths. Raptors had feathers. Actual Dimetrodon weren't big, bulky lizards, they were large active hunters with a body plan heading in the direction of mammals, who are their relatives. And don't get me started on Direhorns with their spiked tails which no Ceratopsian ever had.
Now, I'm aware that WoW and other games are not intended to be nature documentaries. For that matter, a lot of nature documentaries overly simplify the animals they're talking about. I mean, they're not all Eons.
I don't expect completely accurate naturalism from my video game animals, especially ones that will be killed for their hooves in the Barrens. But seriously, while I can see that zhevra has four hooves, the fact that it also has a big horn growing out of its face like no zebra ever and doesn't change the fact that it's a quadruped. It does make me wonder why some choices are made and often preserved. And with a game as old as World of Warcraft we end up with some really weird artifacts, like the featherless raptors and the much more accurate falcosaurs both existing in the game.l.
Honestly, I really feel like WoW could stand to have some more accuracy in its depictions of various animals. And it's started to get there — the tigers in Pandaria look a lot less like someone confused them for a Smilodon, for example. And we've gotten stags and hippos and others over the years, even if the hippos are called riverbeasts and have more prominent protruding teeth than the actual animals do. How do y'all think it should work? Are you happy with completely fabulistic animals, or would you also like to see some closer depictions?