Employee demands go unanswered in Activision Blizzard earnings call that celebrates great quarterly earnings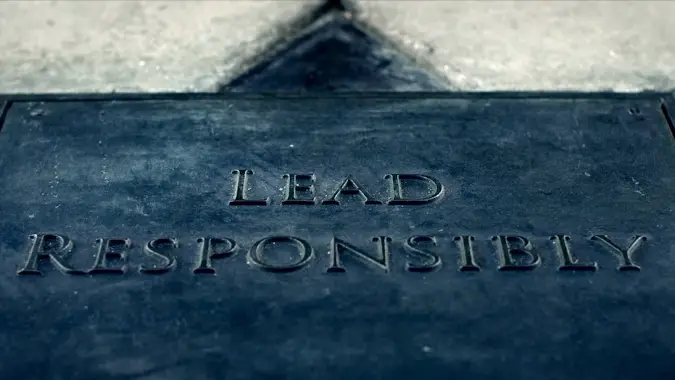 Earnings calls are by definition very corporate affairs, where senior corporate staff try to make their companies sound particularly appealing to investors. This quarter's earnings call was perhaps more important than usual for Activision Blizzard, which is in the middle of a sexual harassment lawsuit filed by the state of California's Department of Fair Employment and Housing. Just today, that lawsuit was joined by a second lawsuit that accuses the company of not informing shareholders of DFEH's two-year investigation into mistreatment of employees at Activision Blizzard.
But earnings calls are all about making shareholders happy, so it's no surprise that it focused on how great the company is doing. Second quarter results exceeded expectations, with net revenue of $2.2 billion. Activision Blizzard's financial track record looks great — even though the stock price has taken a tumble because of these lawsuits and the bad press that came with them.
Still, the company put a positive spin on things, expressing its commitment to creating a safe, inclusive work environment for everyone:
Following serious allegations regarding the company's employment, compensation and workplace practices, Activision Blizzard is taking swift action to ensure a safe and welcoming work environment for all employees. We have engaged a law firm to conduct a review of our policies and procedures to ensure that we have and maintain best practices to promote a respectful and inclusive workplace. We will be adding additional staff to our Compliance and Employee Relations teams, strengthening our capabilities in investigating employee concerns. We are creating safe spaces, moderated by third parties, for employees to speak out and share areas for improvements. We will be evaluating managers and leaders across the company with respect to their compliance with our processes for evaluating claims and imposing appropriate consequences. And we will be adding resources to ensure and enhance our consideration of diverse candidate slates for all open positions. The leadership of the company is committed to creating the most welcoming, comfortable, and safe culture possible.
The company also expressed concern about the growing number of sexual harassment complaints:
We are taking actions to address the concerns of employees and other key stakeholders and the adverse consequences to our business. If we experience prolonged periods of adverse publicity, significantly reduced productivity or other negative consequences relating to this matter, our business likely would be adversely impacted. We are carefully monitoring all aspects of our business for any such impacts.
Despite these concerns, Activision Blizzard has still done little to address employees' demands for change, and still haven't acknowledged the open letter from employees, which made very specific requests:
An end to mandatory arbitration clauses in all employee contracts, current and future. Arbitration clauses protect abusers and limit the ability of victims to seek restitution.
The adoption of recruiting, interviewing, hiring, and promotion policies designed to improve representation among employees at all levels, agreed upon by employees in a company-wide Diversity, Equity & Inclusion organization. Current practices have led to women, in particular women of color and transgender women, nonbinary people, and other marginalized groups that are vulnerable to gender discrimination not being hired fairly for new roles when compared to men.
Publication of data on relative compensation (including equity grants and profit sharing), promotion rates, and salary ranges for employees of all genders and ethnicities at the company. Current practices have led to aforementioned groups not being paid or promoted fairly.
Empower a company-wide Diversity, Equity, & Inclusion task force to hire a third party to audit ABK's reporting structure, HR department, and executive staff. It is imperative to identify how current systems have failed to prevent employee harassment, and to propose new solutions to address these issues.
Activision Blizzard's response has gone from antagonistic to conciliatory since the company's stock price started dropping, and Bobby Kotick's official response said the company would make changes, which were again outlined in the earnings call. The company also seems to have started cleaning house, as today Blizzard Entertainment President J. Allen Brack resigned and the head of HR departed with little fanfare. So far we've seen very plenty of placating (and sometimes not so placating) words from Activision Blizzard, but very little action — and it's only actions that have any real meaning.
One of Kotick's promises was a third party review of the company's policies and procedures to "to ensure that we have and maintain best practices to promote a respectful and inclusive workplace." That may sound like a positive step, but WilmerHale, the law firm doing the review, may not have workers' best interests at heart, and Activision Blizzard's employees have written a new letter to the executives, reiterating their original requests and stressing that company policy must be reviewed by a neutral third party.
WilmerHale has existing relationships with Activision Blizzard executives, as well as a history of fighting against workers' rights. The firm has helped big companies like Amazon and Uber block employee unionization efforts and its own website says the firm's services include advising companies on "union awareness and avoidance."  The evidence certainly suggests WilmerHale may not be on the side of the employees. After the earnings call came and went with no additional commitment to change, Activision Blizzard employees have started protesting WilmerHale, which Kotick claims is already working on its review.
Will this latest protest get Activision Blizzard executives to change course? Maybe not, though the pressure of two lawsuits and unhappy investors could force change whether executives want it or not. Regardless of investor pressure, I think pressure from the community has value. If we, the community, keep shouting loud enough, eventually someone has to stop and listen. We'll continue to bring awareness to problems in the gaming industry until they're gone. That means we're probably going to be shouting for a long time.
I repeat that Blizzard Watch stands with the employees of Activision Blizzard and the rest of the gaming industry. These people work hard to make the games we love, and they deserve to have a workplace that's free from harassment, discrimination, and abuse. We all deserve more, and we're going to keep talking about it until it gets better.