What would you do if you could pick the next expansion?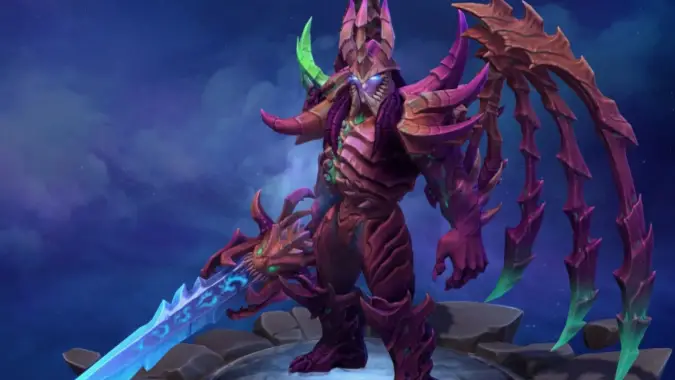 I would absolutely have the next World of Warcraft expansion be a trip to the Nexus from Heroes of the Storm. The entire Warcraft cosmos would become one reality, with its own cosmology based on the Chronicle and Grimoire of the Shadowlands and any future lore reveals. But it would also include all the other realities — like Sanctuary with its cosmology based on Tathemet and Anu's deaths, and the universe where the Koprulu Sector is embroiled in conflict, and the cosmos where Overwatch exists and there's a game company named Blizzard that makes games about the other universes in question. Those would all also exist and be touched by the Nexus, and our WoW characters would end up going to each, as well as a ton of alternate realities like the one where Illidan became a Druid and Malfurion the Betrayer, or the one where Thrall is a maniac called the Hellhammer, or Jaina was replaced by a Dreadlord.
I like this idea because literally no one is expecting, it's ridiculous, it's fun, and it hasn't got a big bad or an epic threat to defeat — it's just our characters taking a tour through a whole new world, one that's even weirder and more astonishing than even the Shadowlands, where we could run into characters like Jim Raynor, Tyrael, or even Blackthorne himself. And all the alternate versions of people we've known for years, like a Zerged out Arthas (no, really) — maybe we could finally get that Burning Legion/Zerg mashup we've always wanted.
Well, I wanted it.
So what about you guys? What would you do, given the opportunity to do anything you wanted with the next expansion? Where would you take us? What would you want to explore? How would you make the next expansion your own, what would you be most interested in getting to explore?