Who are your favorite voice actors?
We hear a lot of performers every day when we're playing games like World of Warcraft. Almost everything we do in-game will bring us into contact with some monster, raid boss, or major lore figure talking to us. Of all of these different voices we hear it's hard to pick a favorite — but not impossible.
The first person that instantly comes to mind when I think of my favorite voice actor in all of Blizzard is Patty Mattson. Her work as Sylvanas Windrunner has been my high water mark for some time now. I honestly don't think that Sylvanas would be half the character she is without Patty's excellent acting. Sylvanas' every line is imbued with powerful emotions and her mastery over making some of them drip with the Banshee Queen's haughty attitude and disdain for her enemies is seconded only by Jim Pirri's work as Nathanos Blightcaller. I don't even mind wiping on the Sylvanas fight in Sanctum of Domination because I know that I'll get to listen to Sylvanas yell at us more!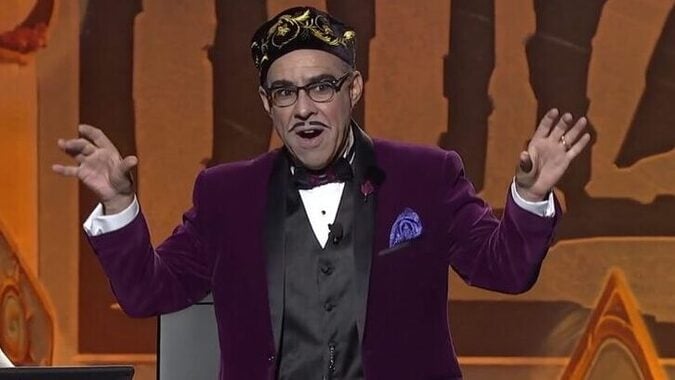 Darin De Paul is also super high on my list of favorite actors. He's got the huge bombastic voice that really sells villains like Blackhand in Blackrock Foundry and heroes like Reinhardt in Overwatch. But he can also pull out a more cunning and tricky voice when voicing N'zoth in Battle for Azeroth. If all Old Gods sounded like Darin De Paul while they were trying to make deals with me, I'd probably be a member of the Twilight Hammer cult already.
I really love the voice actors for bringing these characters to life, I haven't even touched on how moving Laura Bailey's work as Jaina Proudmoore is. Just look at her performance of Daughter of the Sea from BlizzCon in 2018, and try not to feel something. I don't think it's possible!
Who are your favorites? Do you love the villains or the heroes more? Can you instantly point out every Orc that Chris Metzen has voiced? How great is it when you get to hang out with Steve Blum as Zoltan Kulle in Diablo or Anub'arak in Warcraft? Do you find yourself loving a character more if they have an actor you're a fan of?