WoW
Aug 27, 2021 2:12 pm CT
Your alts will be able to skip the Maw introduction in patch 9.1.5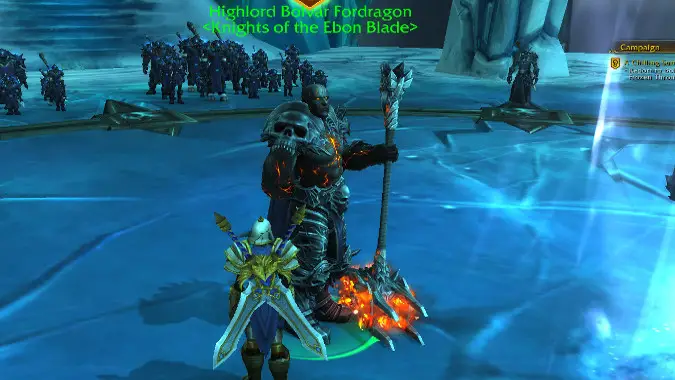 I can't help but imagine dancing in the streets and parades of joy with the news that alts will be able to skip the Maw intro in patch 9.1.5. Of all the things coming in patch 9.1.5 — and there are a lot of things coming in patch 9.1.5 — I think this one change sparked joy in me so hard Marie Kondo would be proud. I actually smiled, and I hate smiling. Regardless, I think I've never been more excited about a change in a patch in my life as I am with the news that you'll be able to skip the Maw on your alts once 9.1.5 rolls out.
Since it's hitting the PTR next week, I'm looking forward to finally getting my two Paladins into Oribos and starting their journey to level 60 — something I haven't wanted to do since dragging my first three characters through the Maw. It's not that I hate the Maw as an experience so much as it's just very involved, and the whole time you're doing it, there's a sense of hurry up and wait to the experience once you've done it a few times. The excellent storytelling gets kind of swamped out in the fact that it's not surprising anymore — I know Anduin's chained up, I know Sylvanas is tormenting him, I know Baine has something cursed inside him, I know Thrall has terrible taste in weapons.
I know, and while it's extremely well done, it's not making me excited to play through. Instead, the Maw intro put me off playing my alts, keeping them stuck down at level 50.
For those of us who wanted this change, it's fairly simple to access. An added dialogue option from Highlord Bolvar Fordragon in the capital cities allows you to just choose to skip.
We know that Patch 9.1.5 has a lot of quality of life changes to make alts more fun to play, and that's really great, I applaud them all. But I really feel like this one change may be the single greatest one so far. I'm so glad to see it finally added to the game.