WoW
Sep 23, 2021 10:00 am CT
Finally, new rewards are coming to Trial of Style — and they cover feet!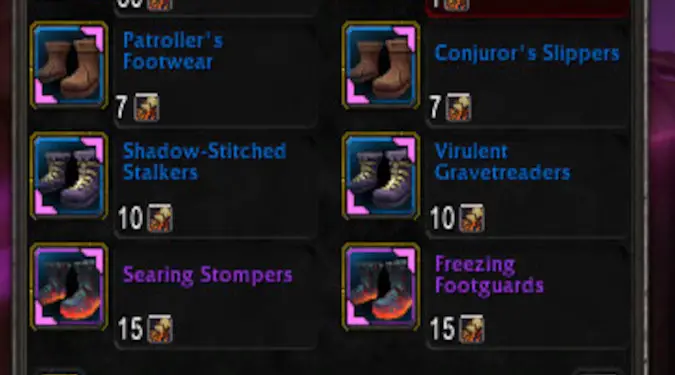 I know I'm weird, but why worry about it now? Let's not waste time when there's transmog news to consider, my friends.
We're getting new rewards for the Trial of Style, which quite frankly, we really should have been getting all along — it's been a while since we've had any real updates to the whole experience. This update in particular seems to be aimed at WoW races that "don't normally wear shoes," as explained in the new PTR notes:
Items and Rewards
6 new cosmetic boots are available in the Trial of Style world event. These new boots have a unique look for races that don't normally wear shoes and can be purchased with Trial of Style Tokens. (The boots are available at city Transmogrifiers during the PTR)
At present, the boots are all cloth and can't be used for transmog by players in any other armor type. However, you can still try them on in the dressing room. Here is what a Troll's feet look like in most non-Trial of Style boots: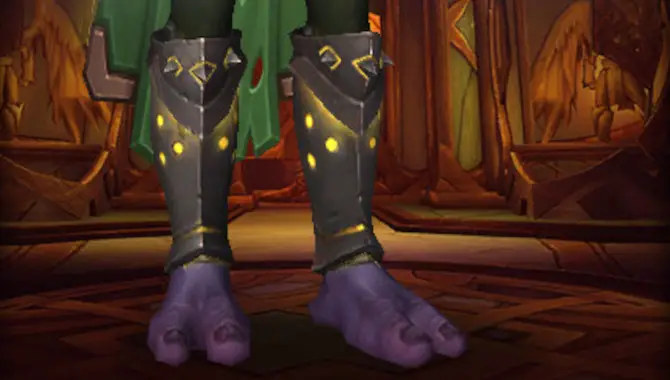 As you can see, the boots stop randomly at about the ankles, completely defeating the purpose of boots, which is to cover your feet, not just your shins. Admittedly Trolls have some honking big toes, but honestly I don't see the reason why they can't wear boots — clearly they have seen people wearing them, and it's not like the various hooved races like Tauren or Draenei, or the clawed feet of Worgen. There's nothing about those toes up there that should make wearing shoes that actually cover them something unimaginable.
Now, here's what the new transmog boots from patch 9.1.5's Trial of Style look like: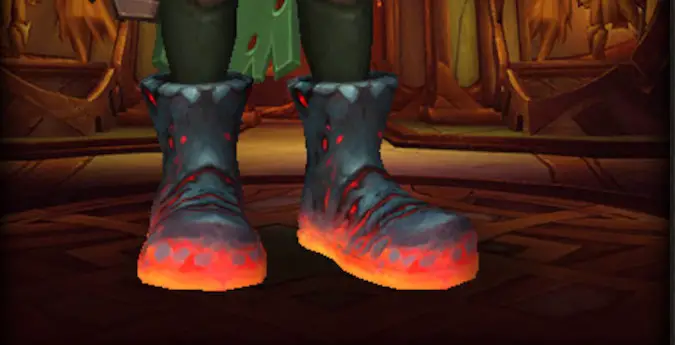 To be honest, none of the new boots really do it for me. I don't like any of the color schemes and they're all kind of bland. But, they do absolutely cover a Troll's feet, so if you're tired of running around barefoot in places like Frostfire Ridge or the Firelands when that would likely be extremely unadvisable, now you can finally wear shoes like a sane person.
That said, characters with hooves will still have visible hooves at the bottom when they wear these, but they do cover significantly more of the feet on them. I tested this on both Draenei and Tauren and yes, I could see the hooves peeking out at the bottom but much more of the foot was covered. Similarly, Worgen also had their claws exposed, with much more of their shin and ankle covered but still not as covered as our Troll friends. I don't know why this is. Still, it's an improvement.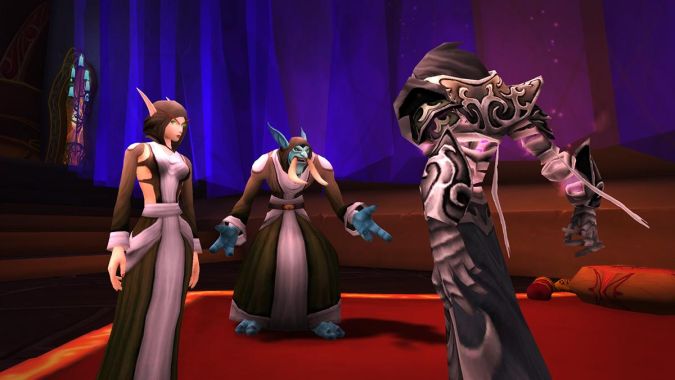 What do the new Trial of Style rewards cost?
The boots are currently available from the transmog vendor in the capital cities — I checked Orgrimmar and Stormwind, they both had them — and currently cost the following:
Considering we haven't really had a Trial of Style update in a while — I think Season 4 was the last one to offer an armor set — I'm happy for anything we get. I would definitely like to see more items along these lines — pants that don't show Forsaken knees, helmets that know what the h*ck to do with a Tauren horns, belts that aren't contenders for Azeroth's Heavyweight Champion, and so on.
Honestly I'm just so excited to see anything at all added at this point.