Queue times for Amazon's New World MMO have been off the chart — here's how to check queue times and server status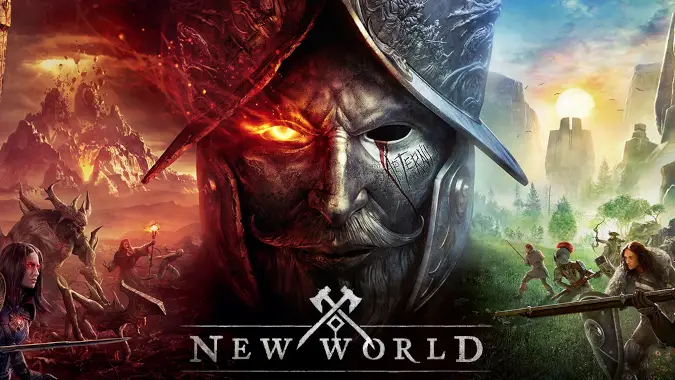 Server queues are a launch day traditions with MMOs and Amazon's New World is no exception. During launch on Tuesday, players reported hours long queues for the new game. But there are ways to check New World queue times online — at least unofficial ones. On Wednesday afternoon, when many players were likely to be at school or working, queues were still prevalent (and quite long) on many servers. How do I know this? Because a group of players created a tool called New World Status to track active players, players in queues, and queue times, which can help you find out whether it's worth trying to log on.
The developers of the site note that the average queue times they show don't necessarily equate to how long you'll have to wait. They are performing a calculation based upon the number of people logged into the servers and the number of slots opening as players log off or get disconnected. That gives a fair estimate, but your actual wait time may vary.
New World has its own official server status page, but it only provides the basic information of whether a server is up or down. Still, it's a helpful place to check to see when any planned (or unplanned) maintenance is over. New World doesn't have a separate Twitter account for maintenance updates like BlizzardCS, but the team has shared game status on the main New World Twitter channel and you'll find updates on the official forums as well. You can also check the hashtag #NWSTATUS on Twitter to find tweets about the status of the game.
Part of the reason for these long queue times is that server population is limited to 2,000 players, and even with hundreds of servers there simply hasn't been space for everyone who wants to play. New World has announced they'll increase that capacity, but haven't provided a timetable. If you're trying to get in and getting frustrated, Amazon is rolling out new servers, and we recommend giving them a try — the game is up to over 100 servers for the US East region alone, and if one server has massive queue times, another may let you log on in minutes.  In addition, Amazon announced that they'll "offer an opportunity in the next two weeks for all players to relocate their characters to a new server of their choice at no cost," though we don't yet know when or how this will happen. All Amazon has said is that more information is "coming soon."
Some players are concerned about the phrase "new server" in the announcement, inferring it means the free transfers will be only to new servers Amazon brings online. Many would prefer to transfer to an existing server, perhaps one where they have friends playing — but don't fear just yet, because Amazon simply hasn't given us all the details, and things could go either way.
Hopefully, like most launches, these issue will abate over time. One day, a gaming company will solve the launch day login queue issue. Perhaps… but not today.