How can you remove gems from gear in Diablo 2: Resurrected? There's only one way — destruction.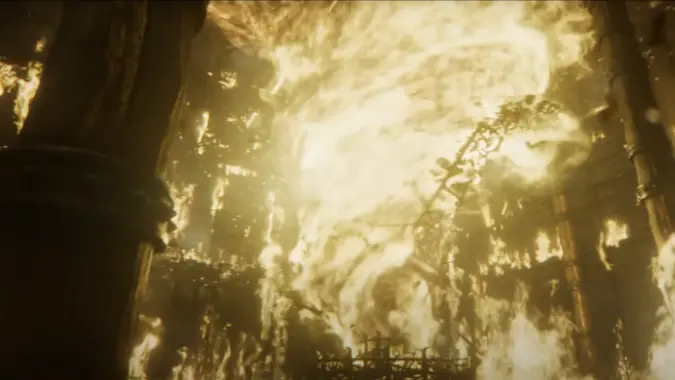 So you put gems in a piece of gear for your Necromancer in your Diablo 2: Resurrected game, and then you got better gems, so you wanted to put those in. How do you get the old gems out of that gear?
By destroying them forever with the astonishing power of the Horadric Cube, splintering their very essence.
No, really.
None of this just popping the gems out in an easy, breezy way. Nope. If you want to take the gems out of gear, you're gonna need to use the mystical artifact itself to do it. If you're a veteran of Diablo 3, you  may have been expecting something like that game's approach, where you can go to a demented potential demigod who followed you home from the sewers, but such is not the case in Diablo 2: Resurrected — it is completely impossible to remove gems from a piece of gear through any other means.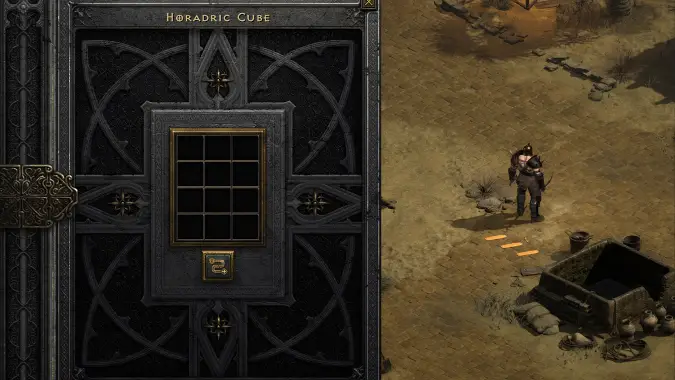 I still want to rip these gems out of my gear
I understand. After all, you can't buy gems in Diablo 2: Resurrected. You can only get them in one of three ways — you can loot them off of monster corpses that you made yourself by using a live monster and your various ways of killing said monster, find them in chests randomly, or go up to a gem shrine without any gems in your inventory. That's right, no going to a friendly character voiced by legendary James Hong for you. You've got a cube and gleaming that cube is the only path to upgrading your gems, and also skulls — that's right, demon skulls can also be used as gems in this game.
First off, to remove those gems you need the aforementioned Horadric Cube. If you haven't done that yet, get the Cube first. Second, you need a scroll of Town Portal and a Hel rune, and you need to put both of them inside the Horadric Cube alongside the socketed item in question. How do you get a Hel rune? Well, you can potentially get them off of Treasure Goblins on Normal difficulty or above. You can farm them from the Countess in Act 1 on Nightmare or Hell difficulty, or the Hellforge, also on Nightmare or Hell difficulty — they have about a 1 in 11 chance of dropping from the Hellforge.
Or you can use the Horadric Cube itself to transmute three Dol runes and one chipped emerald into one Hel rune. You get Dol runes from the same bosses as Hel runes, and you can make Dol runes by transmuting three Shael runes and a chipped ruby, and I think you're starting to get the idea that the Horadric Cube really is the cause of and solution to all of your Diablo 2 problems.
Anyway, stick that socketed item, a Hel rune, and a scroll of Town Portal inside the Horadric Cube. With the power of said rune and scroll, the gems in that item will be annihilated, which will also cost you the rune and the scroll as well. Maybe you teleport the gems to a town somewhere? No idea. But they're not in the gear anymore, leaving you free to slap all sorts of new gems in there. There are seven kinds of gems in D2R:
Amethyst
Diamond
Emerald
Ruby
Sapphire
Topaz
Skull
Seriously it's like a Goth fell into a vat of rhinestones with this.
But that's the only way to take gems out of your gear in Diablo 2 — harness the cosmic power of an unfathomable artifact to apparently rend them into cosmic dust.