What would you like to see if World of Warcraft added a sandbox creation tool?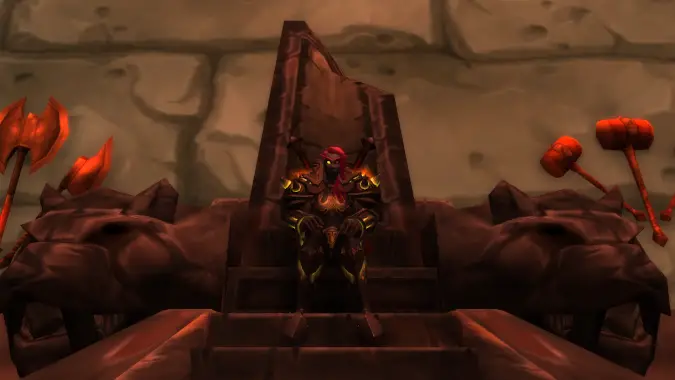 I don't know if any of you played City of Heroes back in the day — it shut down ten years ago, my God, I am literally aging to dust like that one villain in Indiana Jones and the Last Crusade — but one of the elements it had that fascinates me is that it had a content creator added at one point, where players could create small adventures for other players to experience. Not too dissimilar from when games like Warcraft 3 would get maps added by players, really. Of all the really interesting bits about City of Heroes I miss, I think that content creator is the one I miss the most, and lately I've been thinking about what it would be like if World of Warcraft added something like it.
Now, I know they can't just lift the old COH model, for a lot of reasons — the two games didn't really play in a similar fashion, that was over a decade ago and the current playerbase is a very different thing, and you'd need some robust curation to keep people from making dungeons that are basically phallic recreations ala Spore, but if Neverwinter Nights could have a robust content curation system back in the early 2000s and Assassin's Creed Odyssey could manage something similar back in 2019, I think Blizzard could come up with a way for this to work. Maybe a player generated scenario creator? Something you could fill with a variety of mobs, a couple of boss encounters?
Now, I should point out that in NWN, player modules were often created to funnel money and loot to players, you don't want that here, but just take the loot out of the player's hands — trash mobs drop the loot you'd expect for a trash mob of that level, bosses drop random boss loot from equal level dungeons, call it a day. At least that's how I'd do it. What would you want to see from player-generated content? How should it work? What would be the limitations you'd want to see?