Here's what's in Hearthstone Mercenaries packs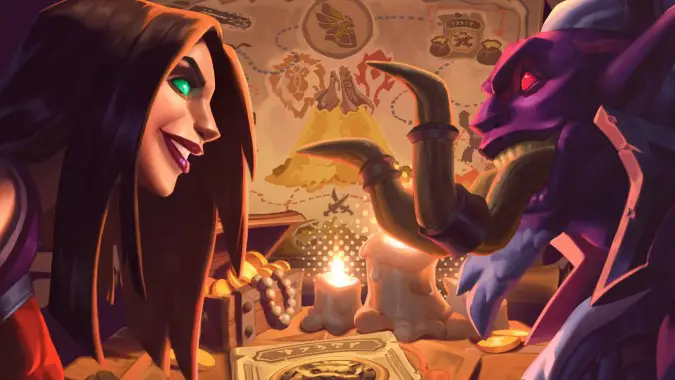 With Hearthstone's upcoming game mode, Mercenaries, launching today, we're still seeing one question asked repeatedly: what, exactly, will be contained in Mercenaries packs?
This is a logical segue from the concerns raised by the community about how expensive this mode will end up being. Maybe you're still not sure about getting Mercenaries packs, precisely because we don't know yet how necessary they'll be, or if we'll need to spend money to be able to play this game mode properly.
While we still don't have all the answers, we do have a clearer picture now, since Blizzard posted a new FAQ. So here's the most important information regarding Mercenaries packs, and what the process of building your collection is probably going to look like.

Will I need to spend money at all?
It's hard to affirm with complete certainty at this point, but it looks like you won't — especially because Mercenaries is, first and foremost, a PVE mode. Purchasing packs should definitely make you collect things and improve your Mercenaries faster; but for a single-player game, speed is a far more relative factor than for a competitive PVP mode, where you always feel like you need to keep up with other players.
If, however, you do plan on jumping into this game's PVP mode — which, again, is secondary to the "main" experience, which is PVE — then you'll probably want to spend some money on packs to ensure that your Mercenaries are as strong as they can be, and as quickly as possible.
Will I be able to purchase Mercenaries packs with Gold — like Constructed packs?
From the FAQ, we know now that packs can be bought with in-game Gold, for the same cost as Constructed packs: 100 Gold per pack.
Playing in Mercenaries will give you XP towards your rewards track, so you can earn Gold for your packs from playing.
Those are good news. You'll be able to earn Gold from playing Mercenaries (since it feeds into the Rewards Track), and that Gold can be fed back into your Mercenaries collection if you use it to purchase packs.
We don't know anything yet about the real money cost of Mercenaries packs, unfortunately.
How difficult will it be to obtain packs if I don't want to buy them with in-game Gold or real money?
Each new Mercenary you add to your collection will give you a Campfire task. And by completing that task, you will earn three packs and 1500 Mercenary Coins.
Since there will be 51 Mercenaries in the game (at launch), you can, in theory, earn up to 153 packs from these tasks.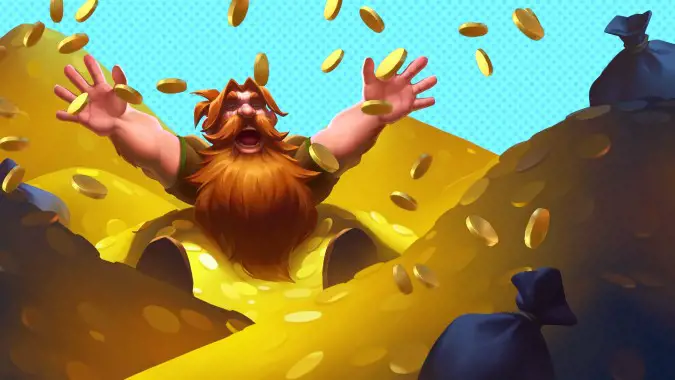 Okay, so I'll get myself some packs. What will be in them?
Three things, basically: Cards, Portraits, and Coins.
Opening a Mercenaries Pack in Hearthstone adds 5 items from the following 3 types to your Mercenaries collection:
Mercenary Card. A Mercenary Card allows you to play a Mercenary in the Mercenaries Mode with its default portrait.
Mercenary Portrait. A Mercenary Portrait is a different look for a Mercenary which you can select when playing that Mercenary.
Mercenary Coins. Mercenary Coins allow you to craft a Mercenary if you do not own them and upgrade their abilities and equipment.
Mercenary Cards, Portraits, and Coins can be of three different rarities: Rare, Epic, and Legendary.
Cards are what gives you the playable Mercenaries themselves. Portraits aren't exactly a new concept either — we already have Portraits in Constructed and Battlegrounds.
But what exactly are Mercenary Coins? How can I earn them?
Basically, they're a currency you use in order to make your Mercenaries stronger — or to craft that Mercenary in the first place, if you don't already own them.
But each Mercenary uses their own Coins, specific to that Mercenary only, so for example, your Jaina Coins can only empower Jaina. If you want to empower Sylvanas, you'll need to get yourself some Sylvanas Coins.
In addition to that:
So packs aren't the only way to get Coins. You should get them from several other sources as well. And you can target specific Coins by doing the bounties of the Mercenary whose Coins you want. Neat!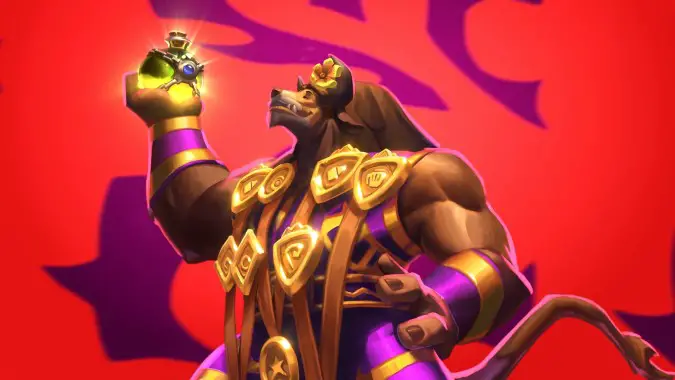 Collecting things and completing your collection
It won't be too different from collecting cards for Constructed, from the look of it. Duplicate protection will be in place: once you own all the Mercenary cards of a rarity, you will obtain Mercenary Portraits of that rarity, instead.
Rare Mercenary Cards: Each Mercenaries Pack contains at least one Rare or better Mercenary Card.
Epic Mercenary Cards: On average, one Epic Mercenary Card can be obtained every five Mercenaries Packs.
Legendary Mercenary Cards: One Legendary Mercenary Card is guaranteed within the first 10 packs. Subsequent Legendary Mercenary Cards can be obtained in 20 Mercenaries Packs on average.
Fairly standard stuff.
How many Portraits are there to collect?
Plenty. Each Mercenary will have three Portraits, and Legendary Mercenaries will also have an extra "Diamond" Portrait. In addition to that, there will be duplicate protection for Portraits as well.
Finally, it might be the case that you'll earn a Portrait — from a pack, for instance — for a Mercenary you don't own yet. If that happens, you'll be able to play that Mercenary using that Portrait, even if you don't own the "base" Mercenary Card yet.
Will I still be able to get the three pre-purchase heroes — The Lich King, Sylvanas, and Diablo — from packs, or do I have to pre-order those expensive bundles?

Yes! The pre-purchase heroes will be available from packs: they're not exclusive to their respective bundles. Getting these bundles simply guarantees you'll get them in advance.
Thanks! That sounds great.
Glad to help!
It looks like playing Mercenaries as a "free to play" player, or spending small, reasonable amounts of money, will be possible — at least for the PVE part of it, and if you don't mind unlocking things a bit slower. Players who want to jump into PVP with Mercenaries might still have concerns about the monetization.
Still, it's good to see more communication from Blizzard regarding these concerns that had been legitimately raised by the community.
Originally posted 9/22/2021. Updated 10/12/2021.