Is Hearthstone Mercenaries going to be too expensive? Are players right to complain about its seemingly high cost?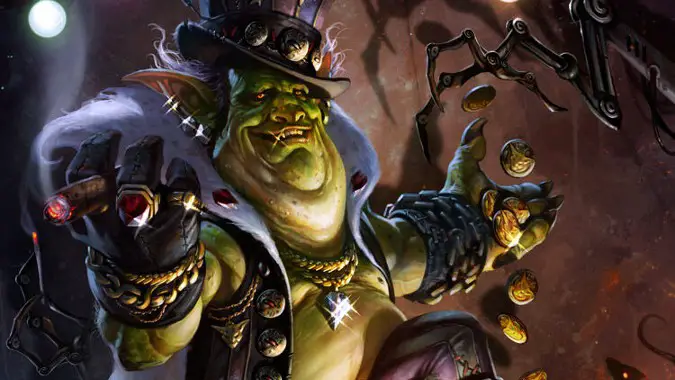 Even though I'm a huge Hearthstone enthusiast, and looking forward to play its upcoming new game mode, Mercenaries, I feel like there are legitimate (and dire) concerns about one key aspect of that game mode: the monetization.
There was a presentation of the new game mode that left a lot of lingering questions. No actual gameplay was shown — an example match, for instance. We were given some gameplay concepts, but we didn't see all the pieces working together in tandem to know exactly what to expect from our actual playing experience.
And despite that fact, three Mercenaries bundles were added to the in-game shop — some costing as much as $50.
Although we know what will be contained in Mercenaries packs, as well as what their cost will be in in-game gold, we still don't know how much they'll cost in real money — which means we have no idea how much money we'll need to spend to stay up to date in that mode. So we can't realistically infer whether that $50 purchase is worthwhile or not. What's more, if we assume that Mercenaries packs offer roughly the same value as Constructed packs do — a fair assumption — we're looking at doubling our Hearthstone spending if we want to play both modes competitively.

Battlegrounds: a perfect example of a fun game mode, or a "failed" monetization opportunity?
Hearthstone Battlegrounds is an extremely fun game mode, which requires very little (if any) previous investment to play. You don't need to build decks; you can just jump in and compete on equal footing with other players without spending a dime.
It could be argued that Battlegrounds created expectations of the game's future that weren't sustainable. It wasn't monetized at all for quite a long time — and then they added Battlegrounds Perks and the Tavern Pass, which they bundled together with Standard pre-orders — so players might not even have realized that there was a cost attached to that game mode. Later, they also began to offer those Battlegrounds-exclusive perks as standalone purchases — so players had to buy them to get features they were used to already having. And only after all of that they started adding cosmetic purchases for Battlegrounds — the Hero skins and the Bartenders.
This hints at a struggle to properly monetize the game mode. It's almost like Blizzard "failed" at properly evaluating the cost of maintaining this mode: players were enjoying it, legitimately having a lot of fun, and doing it totally for free. Amazing from the players' point of view — but not really sustainable for the company.
Which makes it somewhat understandable that Mercenaries would have a different monetization structure right from the beginning. It's a whole new game: it has to cost something. The Battlegrounds mistakes can't be repeated. This is fair and logical.
But it's been very poorly communicated. The playerbase has no idea what the gameplay even looks like, or what to expect from purchasing packs. We don't know if we'll need to constantly buy packs, or if they'll be something we can just get every once in a while, or if we'll be able to genuinely play for free if we want to, albeit with some sort of handicap.
At the same time, it's not practical or fair to expect Hearthstone players who are interested in multiple game modes to suddenly double their spending. And when the playerbase knows so little about the mode yet sees $50 bundles in the shop, it looks like a big cash grab.
Hearthstone has to cost something — but how much does it have to cost?
I really do sympathize with the tons of people I've seen over the years calling Hearthstone "too expensive." Here's the thing: they're right. Card games in general are too expensive. Magic: The Gathering, which I played in my teenage years, is even more expensive than Hearthstone — yet its success sets up a "precedent," a primer to be followed by any other company hoping to create a successful card game.
But Hearthstone is not a physical card game like Magic is. The developers don't need to pretend to be selling physical card packs. And if you need proof that a digital card game can work with a different model: just look at Legends of Runeterra. You can accrue your cards in that game very easily, simply by playing — even by playing against the AI if you want to. Most of the monetization from that game comes from cosmetics. Card backs, skins, game boards, emotes, minions that cheer you on.
Those are the kinds of things that players enjoy spending their money on — things that allow you to customize your play, to express your aesthetic preferences. The feeling of paying to purchase cosmetics is very different from the feeling of buying a "pass" or a bundle of "perks," or even card packs — you're buying things to please yourself. You're not buying merely to catch up and gain equal footing to be competitive. Any dime you spend to earn the pieces required for you to start playing on the same level as everyone else and "begin having fun" is a dime that doesn't bring you joy.
Which is what the cosmetics from the Battlegrounds monetization model offer. It's a far less predatory model. And Battlegrounds is arguably just as popular as Standard Constructed is — if you need evidence of that, just look at Twitch streams, or of what influencers are talking about on social media.
But that's all beside the fact that Standard — with all its expensive card packs and pre-order bundles — is probably way more profitable than Battlegrounds is.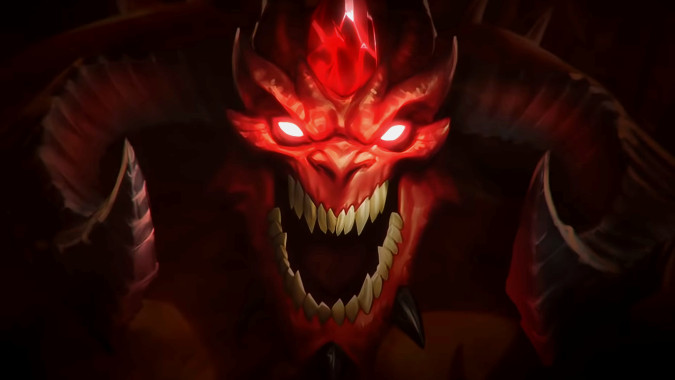 What does the Mercenaries monetization model spell for the future of Hearthstone?
I just wonder how profitable Hearthstone as a whole is, and whether it really has to be that profitable. What if Battlegrounds is what a "fair" monetization model would be like, and Standard is the oddity? What if executives look at how much money Standard makes and have unreasonable expectations that every Hearthstone mode has to reach those ridiculous levels of profit? If you want a ludicrous example of that, just remember that the Diablo bundle for Mercenaries costs more than Diablo 2 Resurrected — a full game! — does.
My final point is that if Mercenaries is set to cost as much as Constructed Standard does, they should cut pack prices — or offer greatly increased discounts if you bundle Mercenaries packs and Standard packs together. The ability to play both game modes needs to be there: a player shouldn't be asked to choose. That's not appealing for the playerbase, at all. Right now, Mercenaries looks like an overly expensive mode — a cash grab, if you will — and there certainly are a lot of Hearthstone players that, if asked to choose, will simply stay with the game modes they already know and enjoy.
This is probably why an in-game splash screen was recently added "clarifying" that Mercenaries is going to be a free-to-play game mode. The team has certainly realized this miscommunication, and how up-in-arms the community is about the whole thing. Their legitimate goals for Mercenaries monetization have not been properly conveyed — hopefully, there's still time for the damage to be undone.
I get that they need to make money with this game mode — I really do — but when we have so little info, it all looks too expensive. I think it's fair to complain about the price, then, unless they simultaneously double our ways to earn packs for free. Because otherwise, they're almost asking people to choose if they want to spend their money and gold on Constructed or Mercenaries. Which is a terrible way to get players excited about your brand-new game mode — or about the future of Hearthstone as a whole.
Originally posted 09/13/2021. Updated 10/05/2021.