How do you feel about Mercenary Mode in Hearthstone?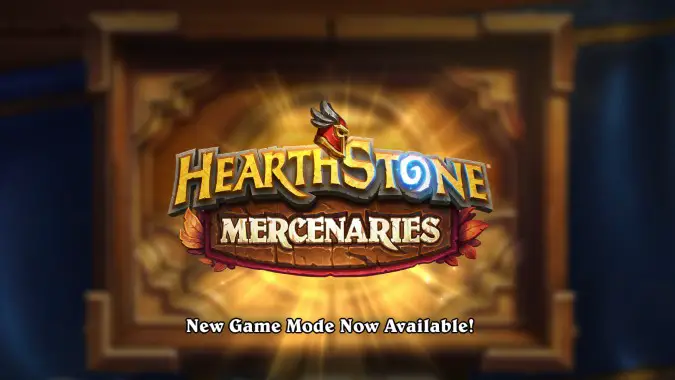 Is it cool or weird that there's a Hearthstone mode that doesn't have anything to do with playing cards? Or maybe both? Ever since I logged into Hearthstone and tried it out, I've been on the fence about it.
I admit, I haven't really been much of a Hearthstone player — I never played any of the TCGs that got big in the '90s — and so, I was pleasantly surprised by how much I liked playing the Mercenary adventures when I logged in this week. I kind of felt like I was playing what Garrison Mission Table should have been — instead of picking out a group of random adventurers and sending them off on missions, then waiting a day to find out if they won, I was actually playing them and making their decisions. It's not a really complicated game, but it is fun and satisfying.
That being said, Hearthstone feels less like a card game and more like a loose assortment of weird games at this point, and I personally like that and would like to see it continue — heck, I'd be down for Hearthstone suddenly having a 4x or Sims experience somehow, like Hearthstone City Conquest Mode or who knows? Just go nuts with it. But if you came in playing a card game I can see finding it a touch offputting to suddenly be playing an auto-battler or a tactical RPG with only the most tenuous relationship to the card based gameplay you're used to.
So I guess it's time to turn this all over to y'all — what do you think about the current direction of Hearthstone? Are you down for the inevitable Hearthstone version of a looter shooter? Or did you like it better when it was just a card game and not an umbrella for various games with a unified aesthetic?