Meet the player characters of Critical Role's Campaign 3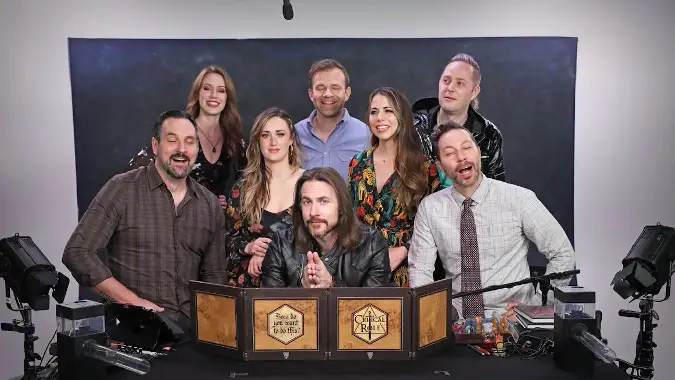 Critical Role Campaign 3 has begun, and we now have our first look at the new characters the cast will be playing as they explore the continent of Marquet. Not all the details have been revealed yet, but we have pictures and brief summaries of the characters from the official Critical Role Twitter account as well as good old fashion screengrabs from the game itself to give us a sense of who the new characters are. Some of them might be familiar to long time Critical Role fans, or anyone who managed to catch Exandria Unlimited this summer. Others are brand new.
And here they all are, in official art from Hannah Friedrichs, the new artist for Campaign 3.
If you want to remain unspoiled on the events of Campaign 3, note that from here on out, this post contains spoilers.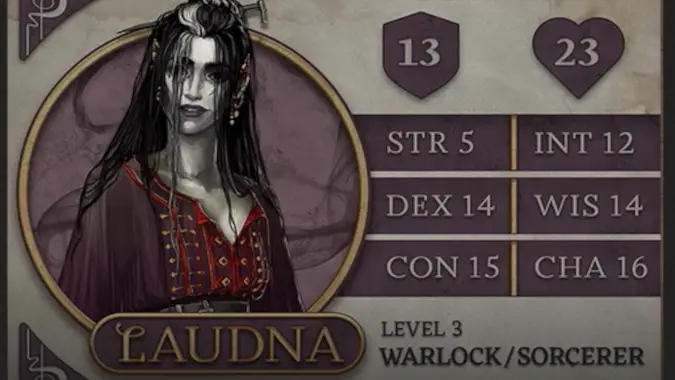 Marisha as Laudna, a Hollow One Warlock/Sorcerer
One of the first characters we meet is Marisha Ray's Laudna, a level 3 Warlock/Sorcerer. On the Warlock side, she has an Undead Patron, and on the Sorcerer side, her Sorcerous Origin is Shadow Magic. We initially wondered if Laudna was a Revenant, Hexblood, Shadar-Kai, or even just a Human who looks a little odd, but now we know she's a Hollow One, individuals who have been brought back from death by an unknown magic. They're unique to Exandria, and until now we only knew they existed in Xhorhas.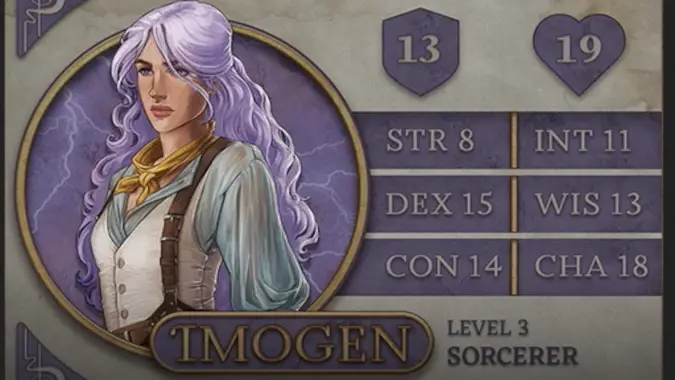 Laura as Imogen, a Human Sorcerer
Laura Bailey as Imogen Tamolt, a level 3 Human Sorcerer, likely an Aberrant Mind Sorcerer, but that's not confirmed. We've seen her use a number of telepathic powers so far.
Imogen and Laudna have been traveling together, trying to get access to the Starlight Conservatory and its library of magical tomes so that Imogen can research… something, it's not really clear what, but it may have to do with learning more about her powers.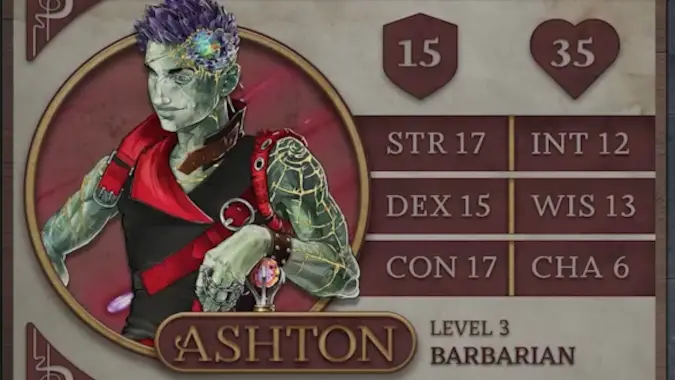 Taliesin as Ashton, a Genasi Barbarian
Next we meet Taliesin Jaffe's Ashton Greymoore, an Earth Genasi Barbarian who seems to channel a unique kind of magic with his rages, and has suffered some interesting damage that's been repaired in a strange way. Matt Mercer has confirmed that Taliesin is playing a custom subclass, and we don't know much about its capabilities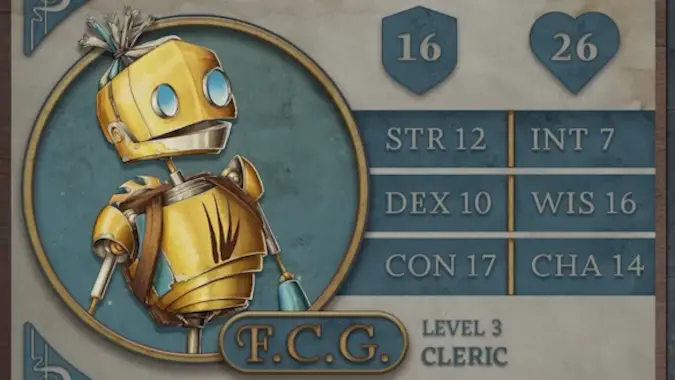 Sam as Fresh Cut Grass, a Construct Cleric
After we meet Ashton, we get an introduction to Sam Riegel as Fresh Cut Grass, a Cleric with the home-brewed Empathy Domain. Like Ashton, we don't know much about FCG's capabilities yet. FCG and Ashton seem connected by a traumatic event in the past.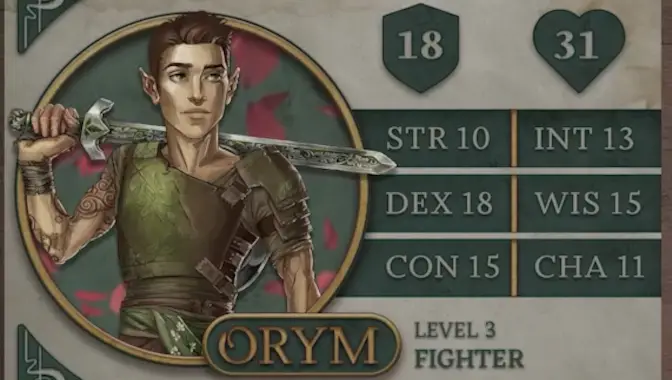 Liam as Orym, a Halfling Fighter
Next up are some familiar faces from the Exandria Unlimited campaign, who are new arrivals to Jrusar. First up is Orym, played by Liam O'Brien, a level 3 Halfling Fighter and the relative calm center of the campaign so far.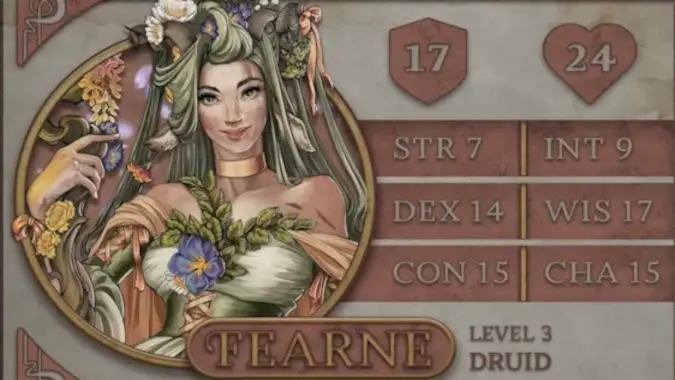 Ashley as Faerne, a Satyr Druid
Ashley Johnson is also bringing her Exandria Unlimited character to the table as Fearne Calloway, a Satyr Wildfire Druid and the gentlest, sweetest impulse thief you're ever going to meet.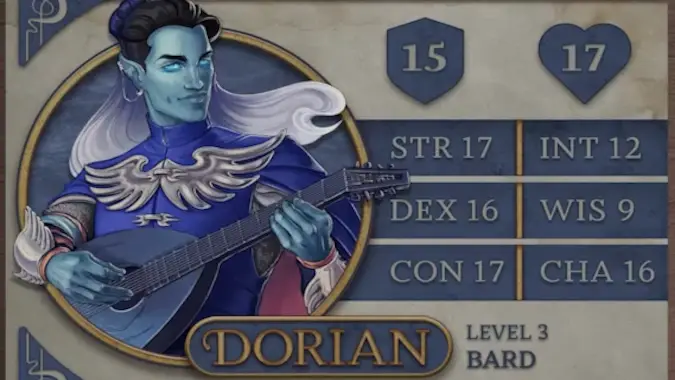 Robbie as Darion, a Genasi Bard
Robbie is only listed as a guest, and we aren't sure how long he'll be sticking around. Also from the Exandria Unlimited campaign, Robbie Draymond is Darion Storm, an Air Genasi Bard who is slightly nervous but clearly talented.
The EU trio clearly have a purpose in Jrusar, but one they're keeping close to themselves — although Fearne does take the time away from their mission to steal a giant elephant person's earring. They seem to be searching the city for a specific person, although nobody actually says who they're looking for or why they need to find them.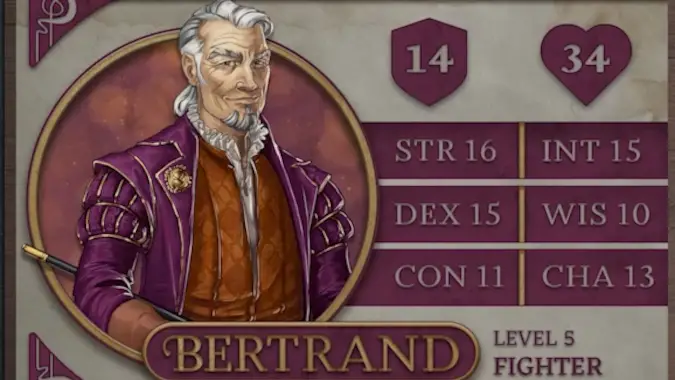 Travis as Bertrand Bell, a Human Fighter
Now, all of these characters of course need a reason to come together, and that's found when a cart's contents — a rug, a kitchen knife, a table and a sword — all animate and begin menacing the crowd. Of course the various members of the party jump in to protect innocent people, and a bystander decides to jump in and help them, namely Travis Willingham's Sir Bertrand Bell, a level 5 Fighter who we last saw going to find Grog Strongjaw in the Search for Grog one shot.
Back then he was level 18, but now he's only level 5, which might be due to his being easily in his 80s or older — he's clearly a little experienced. Sir Bertrand then proposes to the group that they come with him to meet a potential employer.
That's the party as of the first session of Campaign 3. You can check out this Twitter thread to get a look at the character portraits, and Critical Role Stats has the base stats of each character available.
Originally published 10/22/2021, updated 11/8/2021