Tavern Watch Podcast Episode 4: Setting player expectations for successful D&D campaigns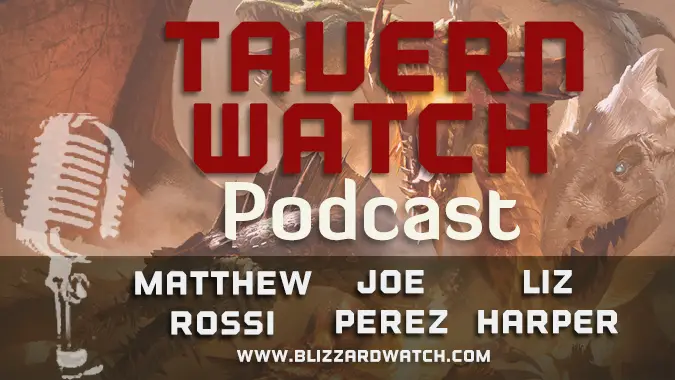 In the latest episode of our monthly podcast covering the world of tabletop role playing games (TTRPGs) we discuss the release of Fizban's Treasury of Dragons D&D sourcebook, TTRPG company Paizo recognizing its new employee union, and the start of Critical Role Campaign 3. We also explore how — and why — players and DMs should take the time to set expectations for their D&D groups for a successful campaign and run a "session zero" to talk about the game's tone and content.
So pull up a seat and join us! You can listen to the podcast directly from this post or click on download icon in the upper right corner of the player below to listen on your own device.
Questions, topic suggestions, feedback? Email us at [email protected].
If you'd like to catch up on previous Blizzard Watch podcasts, our weekly Lore Watch podcast, or our on-going Dungeons & Dragons podcast, check out our podcast page. You can also search for any of these programs in your favorite podcast player to subscribe and be notified when a new one is released.
And finally, if you subscribe to our Patreon Tier 2 or above you will not only get the uncut version of the Blizzard Watch and Tavern Watch podcast with a bonus 30 minute pre-show, but you will also be able to listen to the Blizzard Watch and Lore Watch podcasts before they are released to the public.
Thanks for your support and enjoy the show!