Three more spooky scary podcasts to send tingles down your spine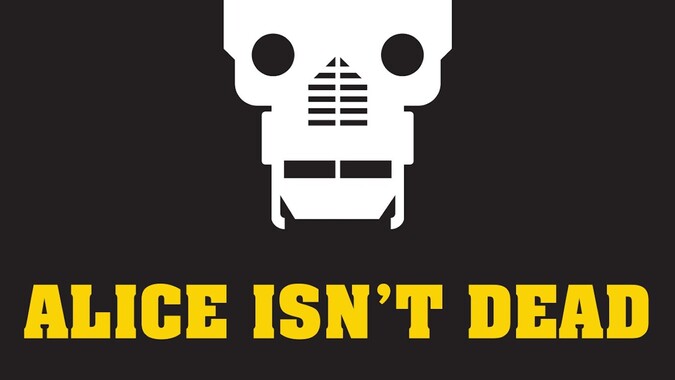 There's a chill in the air and monsters lurking behind every corner. With the Halloween season in full swing, some of the best ways to get in the spirit of spirits is to submerge yourself in horror.
There is no end to the amazing horror movies coming out around now. Netflix's Night Teeth and Blood Red Sky have brought Vampires back to the forefront, while James Wan has released another horror movie masterpiece in Malignant. But for myself, nothing is quite as scary as a well-produced podcast.
Whether it's the extra intimacy provided by listening through headphones or that your imagination is responsible for filling in the blanks of the monsters — podcasts just check all of the right boxes to scare me silly. With how many podcasts there are out there in the world, finding new ones to enjoy can be the hardest part of getting into them. We already recommended three scary podcasts to you, but to truly terrify, here are three more podcasts that are some of my favorite for the season.
Time to turn out the lights, lock the door, and get ready for your heart rate to increase.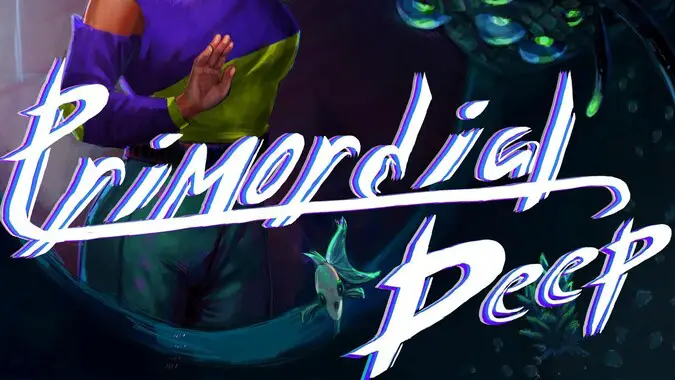 Primordial Deep
There's a moment between heartbeats, where the world seems to hold its breath. It's just before you reach the tipping point… somewhere within the calm, an instant before the storm… I can't tell you precisely when… Down here, there is no such thing as day, or night. Only moments. One heartbeat. Then the next. These resting points — these little islands between breaths — these pre-beats of peace…

And then someone starts screaming.

-Marella, Primordial Deep Episode Two "The Goddess Claw"
I've talked about Jordan Cobb's work on multiple occasions. She's one of the best creators working in the world of audio drama podcasts, between her heartfelt acting, and impeccable writing she's a rockstar. For her second podcast Primordial Deep, she takes you deep below the waves of the ocean to a remote research station in the darkest depths.
Primordial Deep wrings its tension from the unknown creatures that are lurking just out of view in the pitch blackness of the ocean's floor. Of course part of the terror comes from when those creatures show up in places that they shouldn't — like the supposedly safe halls of the research station itself. The variety of nightmare-inducing sea creatures that Jordan throws at the poor crew of the Tiamat research station is truly outstanding.
Jordan's biggest strength as a writer comes from her characters. Each one feels to me like they exist as a person outside of the story. There's something about them that lends them a three-dimensionality that isn't often found in horror work. Horror characters are so often just loose tropes held together with duct tape until their inevitable demise at the hand of whatever beastie or monster is chasing them is chasing them — it's refreshing to see people that behave like people.
There are seven full-length episodes of Primordial Deep as well as a prologue and an epilogue available to listen to right now. Currently, Jordan is working on the second season of her other horror show Janus Descending, but I wouldn't be surprised if we haven't seen the last of the crew of the Tiamat and the various ocean-dwelling creatures that surround them.
You can listen to Primordial Deep on Apple Podcast, Google Podcasts, Spotify, Stitcher, Luminary, and Radio Public.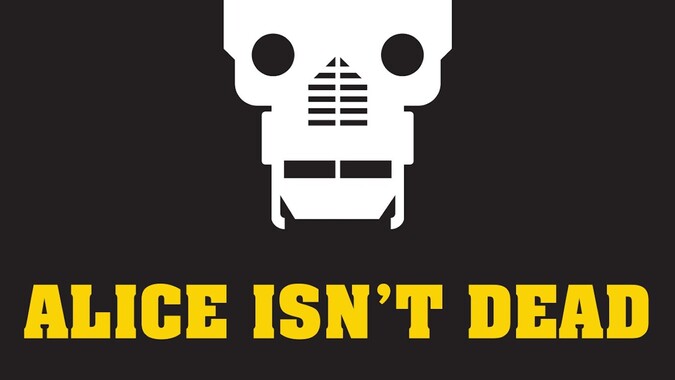 Alice isn't Dead
I'm driving away now. Away from the factory. My feet are wet and my hands are sweaty. I'll try to forget what I saw there, but…I won't be able to, will I, Alice? I'll never forget what happened at the factory by the sea.

-Keisha – Alice isn't Dead Part One, Episode Four "The Factory by the Sea"
Alice isn't Dead — at least that's what our main character Keisha believes. Working as a truck driver Keisha will try and find out what happened to her wife, and keep out of the clutches of a horrifying serial killer who may not be entirely human.
Produced and written by Joseph Fink and Disparition from the Welcome to Night Vale podcast, Alice isn't Dead is a three-season podcast(and novel!) that tells the story of Keisha and her search for her missing wife. Along the way, she'll contend with massive government conspiracies, monsters that lurk in the forgotten places of America, the mysterious PRAXIS organization, and her own anxieties.
The show's main character Keisha is masterfully acted by Jasika Nicole. She manages to hit Keisha's every moment of despair, terror, and triumph so excellently — it feels like you're right there in the cab with her. Alternating between deep thoughts about the universe and exploring the greater mysteries of the season Alice Isn't Dead never fails to make me feel something.
Make sure that you stick around past the credits to hear the answer to the question "Why did the chicken cross the road?" — the answers may surprise you.
You can listen to the complete three seasons of Alice isn't Dead on Apple Podcasts, Google Podcasts, Spotify, and Stitcher.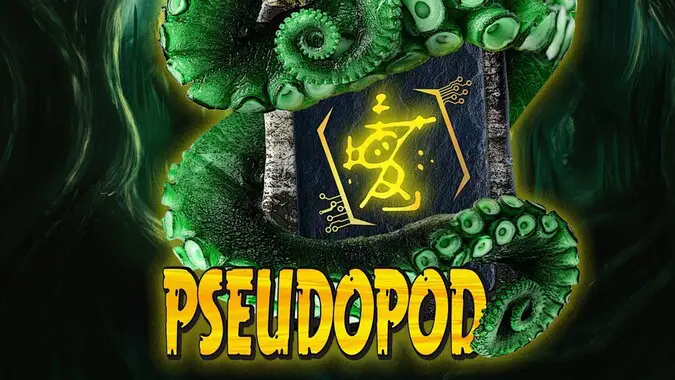 Pseudopod
On his belly, pushing his tool bag in front of him, Dion played the game that drove him down. He weighed future gold, conjured what it could buy: His dream Land Rover. A real Rolex. A new fridge for his mother. Fine girls at a bar and him threaded up and smooth. He was undressing a naughty one when he heard the sound. Distant clicks, like the whir of a bent fan blade, far down the tunnel.

Dripping water? A bat? Sound did funny things in the tunnels.

– Excerpt from "He Dies Where I Die" Pseudopod#652
Pseudopod has a story to tell you, and they promise you — it's true.
Unlike Alice isn't Dead and Primordial Deep, Pseudopod isn't just one story, it's hundreds. This award-winning anthology podcast has more than 780 episodes full of ghosts and goblins to make you afraid of the dark again. The short stories touch on all kinds of different horror and come from as far back as the 1920s. With so many different episodes it can be tough to pick a starting point, so I'm highlighting three of my favorite episodes to jump in at. You can't go wrong just skimming through the list and finding a name you recognize though.
He Dies Where I Die #652

If I wasn't claustrophobic before listening to this story — I am now. This tale of a miner going deeper than they've ever gone before in search of a new vein of gold had every one of my nerves on high alert. I normally listen to these just before I'm falling asleep, and my fight or flight response was so keyed up I almost wound up pulling an all-nighter. The fear of dark places and being stuck in a tunnel is such a primal sort of fear, it grabs something deep in the forgotten parts of our brains and doesn't let go. He Dies Where I Die uses that to maximum effect, and may stop you from ever going in a cave again.

The Happiest Place #661

Finding horror in the most unlikely of places this episode makes you wonder what a family amusement park might look like if it's still operating in the post-apocalypse. It slowly builds the tension until the final moments until it all comes crashing down in one of my favorite short story endings. The kind of ending that makes you wish the story was another 300 pages so that you could see how it all plays out. You might not look at Disneyland the same way after listening to this story.

Venio #673

I love the mechanics of this story. The inadvertent summoning of your own doom is one of the greatest tropes in horror. Just like Ash reading from the Necronomicon in Evil Dead the people of Venio are the architects of their own destruction. All the way up until the end you're left wondering who (if anyone) will make it out alive, which is the mark of great horror. The last moments of the story also pull in another of my favorite horror tropes, but I won't spoil it for you — just know that it's amazing.
You can listen to Pseudopod on Apple Podcasts, Google Podcasts, Spotify, Pandora, iHeartRadio, Stitcher, Podchaser, and TuneIn.
I hope you enjoy these tales of terror and tribulation. If you have to start sleeping with a night light on — I accept full responsibility.