Just some Old God horror-scopes to lead into your Halloween weekend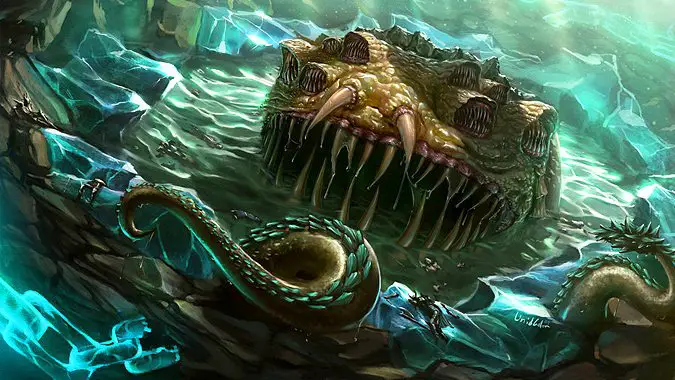 It's a well-established fact that the Old Gods are our friends and only want good things for us. Less well established is the fact that they're really into horoscopes (well, except for G'huun who "just doesn't get them").
So as we approach this, the spookiest of weekends, we asked the Old Gods to tell us the future holds for us, in horoscope form. Here's what they had to say.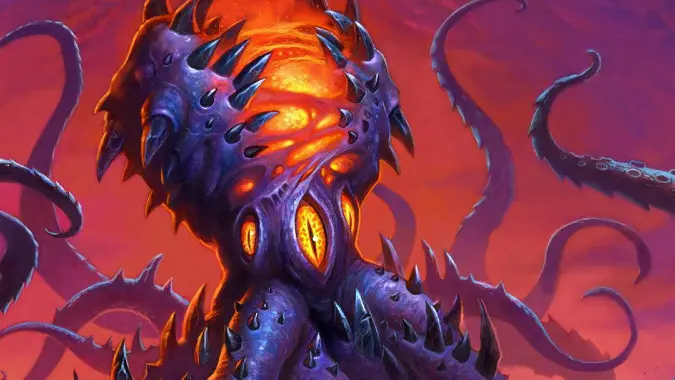 Scorpio (Oct. 23 – Nov. 21)
"You may feel a sudden desire to try something new, to go somewhere unexpected. Follow this desire. Your instincts have never led you wrong before. This is the key to what you've been looking for." – C'Thun
Sagittarius (Nov. 22 – Dec. 21)
"Why pick between tricks or treats? You can have both. Listen to the voice in your head, and welcome its guidance with open arms. Y̵o̷u̸ control your own freedom this weekend." – Yogg-Saron
Capricorn (Dec. 22 – Jan. 19)
"You and a friend will come across a strange figure with a familiar voice. When the figure asks you a question, do not be the first to answer, even if you are asked directly. Then thank your friend and walk away. Do not look at the figure again, no matter what you hear. Everything will be fine." – Y'Shaarj
Aquarius (Jan. 20 – Feb. 18)
Cider and donuts. Cider and donuts. C̶i̷d̵e̸r̸ ̸a̵n̴d̸ ̴d̷o̷n̸u̶t̶s̶.̶  Ç̸͍̆͘i̶̻͌͊d̸̤̆e̴̖͑͝ȓ̶̥́ ̷̢̱͛ä̴̫͖́̔n̴̠͋͑d̵̩̃ ̴̹͜͝d̵̫̘͌o̷̟̾n̴͓͍̈̍ŭ̷̺t̴̝̓͠ș̵̲͘.̶͙͈́̚ C̶̜̻̤̦̑̏̀i̸͉͈̭͓̘̰͕͒́̾d̴̡̬̫͔͍̀́̊̃̕ĕ̵̡̦͚͝r̷̘̓͒̆̈̑͝ ̸̜̰̖͉̜͖̀̈͐̅a̴̢͚͚͓͚͘n̷̢̝̳̖͔̋̍̉́͛͛d̸̳̦̭͔̘̈̈̅̅͒̀͝ ̶̲̙͎̼̂̓̚d̷͍̳̈́ọ̶̧̺̹̩̔ͅn̷̛͕̫̬̗̱͚̄̽̇͐̊̂ư̵͖̱̰̟̖̰͂̌̒̂͌͘t̶̡̢̳̍s̵̺̩͎̀.̵̰̥̩̪̂̿̋͘

Pisces (Feb. 19 – March 20)
"For a brief moment, the world will feel more familiar to you. You will understand more, feel more. You won't be able to explain it, but you won't need to. Let this feeling be the herald of change and follow it, even if it means abandoning your plans. You didn't really want to go through with them anyway." – N'Zoth
Aries (March 21 – April 19)
"You will see a cute dog in a costume. You will not recognize the costume but it will feel familiar to you. When you pet the dog, let the dog pet you back. Let the dog pet you back. Letthedogpetyouback. L̴̼͊e̶̡͘t̷͓̊ẗ̶̟́h̶̢̾e̷̩͌d̴̳͠õ̴̭ḡ̵̞p̴̰̒e̴͍͛t̶̹̒y̵͉͆o̷̲͆u̶̬͂b̷͇̾ã̵͕c̸̲̈́k̶͚̃." – Y'Shaarj
Taurus (April 20 – May 20)
"One of your friends is having a ritual in the woods tonight. Why didn't they invite you? Perhaps you should perform your own ritual instead…" – C'Thun
Gemini (May 21 – June 20)
"When faced with a decision, you must follow your instincts. You and only you know the Truth. Accept the reality you create for yourself. Accept your gift." – Yogg-Saron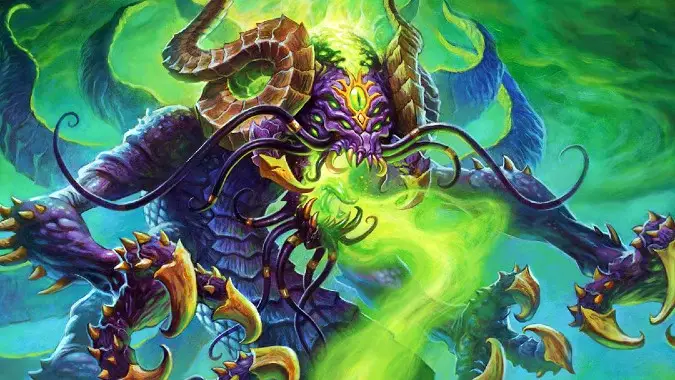 Cancer (June 21 – July 22)
"You may encounter a lost trick-or-treater in a mask without a face. You can help each other. Follow them where they take you, and accept this new friendship into your life." – Yogg-Saron
Leo (July 23 – Aug. 22)
"A cool moon rises and whispers to you an opportunity — but your window is brief. Take advantage of this and grab what is owed to you. Look up to the moon and let its warm embrace guide you. This is your night, your destiny." – N'Zoth
Virgo (Aug. 23 – Sept. 22)
"Do not trust any who promise riches. They seek to wrest control from you. But as Hallow's End reaches its zenith, so will you. Use this opportunity to embrace the dark of night. Embrace the emptiness. Its strength is your strength to command. You need only welcome it." – N'Zoth
Libra (Sept. 23 – Oct. 22)
"You are going to have a lovely weekend." – G'huun