When is the Diablo Immortal beta test?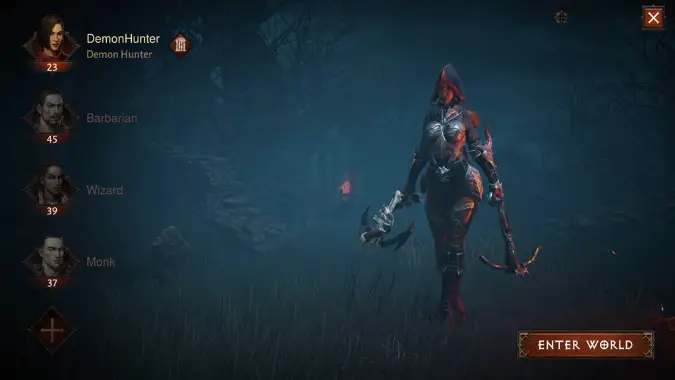 After years of gradual development, Diablo Immortal is getting its first run of beta testing: the game began a closed beta on October 28. The testing is regionally focused, with players in Canada and Australia kicking off the beta. Access to the closed beta will expand to South Jorea, Japan, and China "at a later time." Blizzard is anticipating tens of thousands of people to participate in the closed beta, which will likely last three months.
The mobile game got a technical alpha test limited to Australia and a handful of community leaders in December 2020, but other than that — and some BlizzCon demos — the title has mostly been under wraps. Over the course of the past year, Blizzard has prepared more systems and content for the next round of testing. The beta will introduce the Necromancer class (that sound you hear is me squealing in joy), as well as more PVP features and end-game set items. The closed beta will also offer more PVE content, such as eight-player raids in the Helliquary, and more options about how players can choose to progress through the Battle Pass.
One very exciting development in the closed beta is an early look at controller support. The question of whether players would be able to play the mobile game with a controller has been a hot one in the past months. There will be some touchscreen use required during the closed beta, such as for navigating UI screens. However, Blizzard noted in its update that device compatibility is one of its testing goals for this phase. The closed beta is only supporting the Sony Dualshock 4, the Razer Kishi, and four different Xbox controller models.
While it's disappointing that fans outside the closed beta regions will have to wait a little longer, there is an end date in sight. Blizzard announced that it is targeting a release for Diablo Immortal in the first half of 2022. We can probably expect to see a public beta in the time between launch and the end of the closed beta, just so Blizzard can fully test out its infrastructure under more real world demand. If a public beta does happen, it would most likely kick off in February or March. Watch this space for more info about future beta tests!
Updated 11/1/2021