WoW
Nov 2, 2021 5:00 pm CT
When is Legion Timewalking? You'll have to wait until early December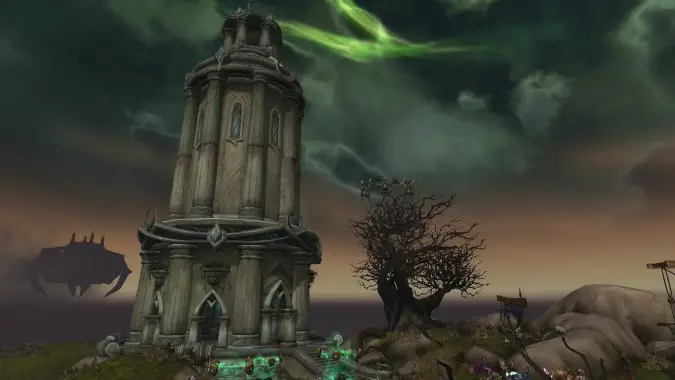 World of Warcraft Shadowlands patch 9.1.5 is now live, and with it will come Legion Timewalking and the return of the Mage Tower for two weeks starting on December 7th, but the Mage Tower gets an additional two weeks on top of that, and will close with maintenance in the first week of January. With Pandaria Timewalking having completed just one week prior, it would be too soon to premier Legion Timewalking with the patch, and in addition Blizzard plans to keep the current Timewalking  rotation intact, so Draenor Timewalking will occur as scheduled on November 9th.
That means there's a bit of a delay before we see the first Legion Timewalking event. Fortunately we won't have to wait too much longer, as information on the PTR has confirmed that it'll first be held on December 7th and will last for two weeks the first time it's held, giving players plenty of chances to brave the Mage Tower.
As of the arrival of Legion Timewalking, all Timewalking events will be moving to a strict every three weeks schedule (previously they would occur every three or four weeks). Burning Crusade Timewalking will thus be held starting on December 28th (three weeks after the start of Legion; the fact that Legion Timewalking will take place over two weeks the first time does not impact this), Wrath Timewalking will follow on January 18th, and so on. This means that there are 18 weeks between events, so if you miss Legion Timewalking in December or aren't able to complete all your goals in the initial fortnight, you will not be able to make more attempts until April 12th, 2022, and after that, the week of August 16th.
Note that on the PTR the calendar was incorrect for Legion Timewalking after the December event — it appeared directly adjacent to Pandaria Timewalking while there is also a gap when it is expected to be held. It is unknown if this "bug" will make it to live with patch 9.1.5, but until Blizzard tells us otherwise it is best to assume that it will follow the schedule outlined above.
With each specific Timewalking event only available three times a year, getting the rewards from them is going to become a lot harder even with the regular schedule. Hopefully by the time patch 10.1.5 arrives with Battle for Azeroth Timewalking, the schedule will be revamped in such a way to make Timewalking events more frequent, so it's a little easier to collect our Timewalking rewards.