What sort of song should Blizzard make a video for next?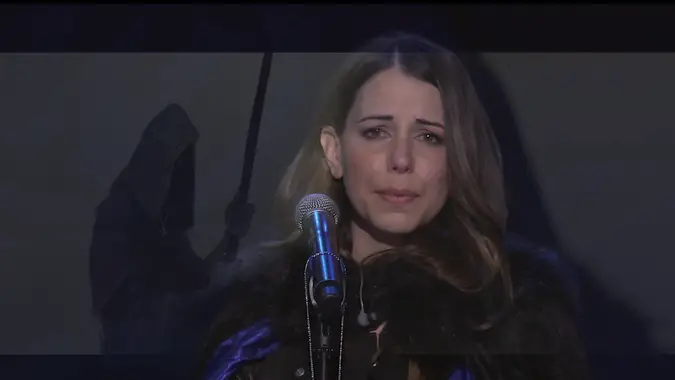 I love Daughter of the Sea.
It's one of the best cinematics that Blizzard has created in the last five years, and Laura Bailey's performance in it is heartwrenching. But sadly when we started to get the cinematic tie-ins for Shadowlands there was no sea shanty to be found! Now, it's possible that just doing the same thing as before would have diminishing returns, but not only was there no sea shanty — none of the zone cinematics had any sort of song in them at all!
Shocking, I know.
I thought for sure we could at least get some sort of funeral dirge or warlike battle song from Maldraxxus. The Night Fae and Venthyr are both pretty dramatic — where's their big party anthem, or third-act showstopper from the Ardenweald stage? Nowhere! But, we're pretty late in the expansion to get something like that for the Shadowlands. So maybe we'll hear something catchy and toe-tapping in our next go-around. The only problem, what sort of song should we hear?
I honestly don't even have a preference; it could be anything. Blizzard has proven time and time again with their Hearthstone trailers that they have some amazing lyricists and composers working for them. I've always enjoyed every bit of music that they've given us — especially that time that Ben Brode rapped about Arthas. What a way to sum up the beginning of Arthas' storyline, I still get the chills of the grave listening to it.
This is something that Riot and League of Legends have been doing so very well — Just look at K/DA: POP/STARS or Get Jinxed for how many people want to have in-universe bangers for their video games. Why not for Warcraft?
What would you like to hear? A hard-rocking anthem performed by Level 70 Elite Tauren Chieftain? Some Gnomish K-pop? Maybe Some hot bars spit by a Dark Iron Dwarf? It doesn't have to be from the Warcraft universe either, I'd love to hear something in the Diablo or Overwatch universes. I just know that Brigitte plays a mean set of drums.