WoW
Nov 11, 2021 4:00 pm CT
Fight Anduin and the Jailer in the Sepulcher of the First Ones, a new 11-boss raid coming in patch 9.2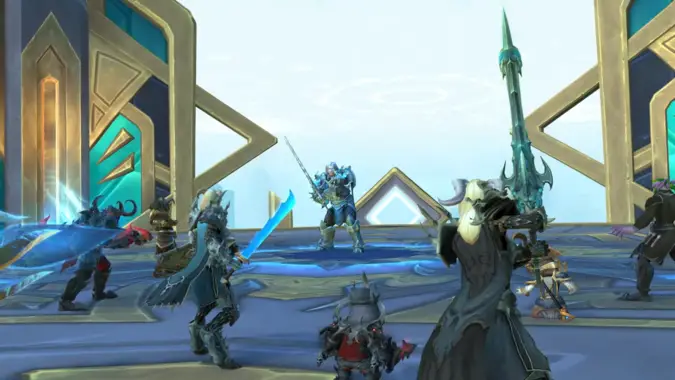 It's time to fight the Jailer. Shadowlands patch 9.2 will see players take the fight to the Jailer and his minions for the final time. We'll chase after him through the sprawling Sepulcher of the First Ones, a new 11-boss raid coming in the Eternity's End patch. Know that when I say sprawling, this raid is so large that it even has a flight path in it!
Along our route to go toe-to-toe with Zovaal and stop him from rewriting the laws of the universe, we'll have to deal with a variety of his minions, and leftovers from the Progenitors who built the place, as well as his unwitting pawn — Anduin.
We know a few of the boss fights already:
Anduin — players will fight him to try and get a better understanding of the Jailer's Domination magic, while also hopefully being able to break Zovaal's mental hold on him.
A pair of Dreadlords, including the infamous archfiend Mal'ganis.
A giant being similar to Algalon the Observer from Ulduar, that's been corrupted and controlled by the Jailer.
A construct of the First Ones who "thinks" creatures into creation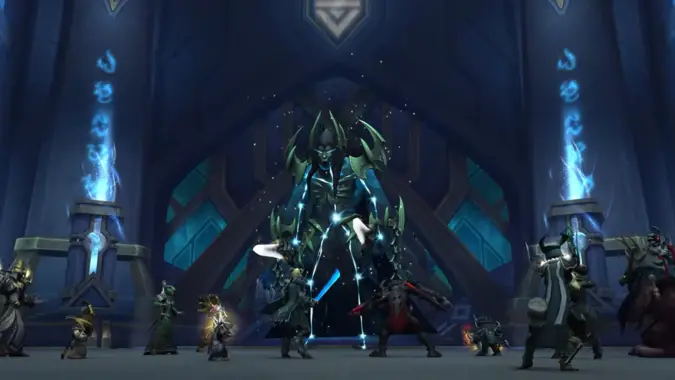 The Sepulcher also promises to play with physics as we know it, and while we don't have any concrete examples of what that means yet, I'm hoping that we get a boss fight arena where we have to split the raid and have half of them fighting on the ceiling upsidedown.
Sepulcher of the First Ones will be released a little differently from previous raids:
Week one of Eternity's End: The Sepulcher of the First Ones isn't open
Week two of Eternity's End: Normal and Heroic open up until boss 8 — Anduin
Week three of Eternity's End: Normal, Heroic, and Mythic fully open — all 11 bosses are available

This will also be the opening of Raid Finder wing one.
This will hopefully make the final three fights a little more challenging for the World First raiders as they start their race. It'll also let the story breathe a bit between the second and third week of the patch release.
I can't wait to see all of the new shiny weapons and armor that we'll get our hands on from this raid — especially since tier sets are making their return in it!