A new Armor system in Hearthstone Battlegrounds will buff weaker heroes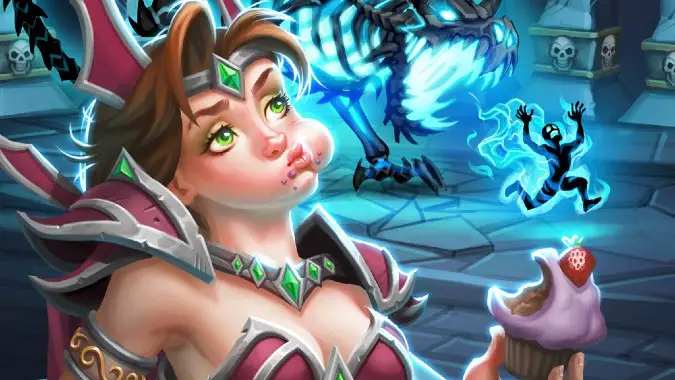 Hearthstone's patch 21.8 comes with many changes for Battlegrounds — but chief among them is that weaker heroes will now be given a better fighting chance by receiving some extra armor.
As we all know, game design is hard in general, and making a well-balanced game is a very challenging task. If you take a game mode like Battlegrounds, with so many different heroes — each with their own completely unique Hero Power — achieving perfect balance seems almost impossible. Yet, since it's a game mode where all players begin each match on equal standing — being offered a selection of random heroes to pick one from — it is crucial that those options are at least balanced enough to give all players a fighting chance, since they have no other means to increase their power.
It seems like the Hearthstone team's decision has been to stop attempting to endlessly tinker with the values of each hero in the game, and instead apply a solution that should work for all of them: heroes will now be placed in relative "tiers" of power — a concept which unofficial sites like HSReplay already use to rank them — and gain a random amount of Armor at the start of every game, which is higher for each tier (and zero for tier 1, where the heroes who have been deemed the "strongest" ones are placed).
So, for instance: if you pick a hero that is considered very strong, like Arch-Villain Rafaam, you will gain no bonus armor. Rafaam is a "tier 1" hero right now, and heroes on tier 1 simply don't need any help. But if you pick a hero that is considered very weak right now, like A. F. Kay, things will be different. Kay is a "tier 7" hero on the current official ranking, meaning that she starts the game with between 7 and 10 extra armor.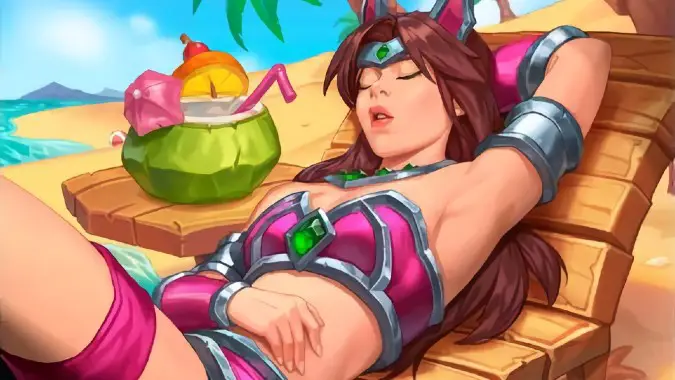 This seems like a very interesting way to make the game more balanced. It's important to remember that health is not just a measure of how long you can last until you are defeated: it can also be used as a resource. Certain hero powers, like that of Lich Baz'hial, will directly transform your health into power. Other heroes, like Patchwerk, can make use of their boosted health to be more aggressive when playing minion tribes like Demons — which have several health-draining effects in exchange for extra power.
But a strategy that any hero can adopt, making use of this extra armor, is to upgrade their Tavern Tier earlier than everyone else. After all, because of their higher health, they can "afford" to not play many minions on a given turn — accepting that their chances of losing their fight on that turn are higher than if they had purchased lots of minions to boost their Warband — in exchange for a better minion selection on the next one.
All in all, although the extra armor gained at the beginning of the game may not be much, it should certainly help. I'm honestly very eager to see how balance will look after this change is live for a while.
You can find the full tier list of heroes — as it currently is — at the official blog.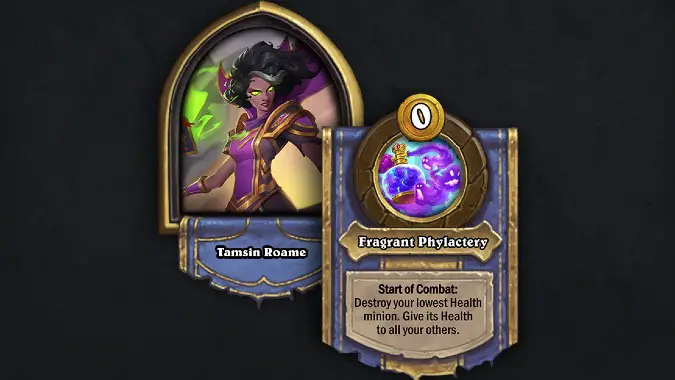 Many other features await you — a new hero, a buffed Diablo, and minion tribe balance changes
Other changes coming to Battlegrounds today include:
A new hero, Tamsin Roame, with the following Hero Power:

Fragrant Phylactery [Costs 0]

Start of Combat: Destroy your lowest Health minion. Give its Health to all your others.

An updated hero, Diablo, who will be sticking around for longer in a buffed form, since some of his Treasures are getting stronger.
The removal of Bristleback Knight, replaced by the returning Thorncaller, for Quilboars.
The return of Mythrax, the Unraveler, which should, in theory, make Menagerie builds possible again — a big win, if you ask me.
Some long-awaited nerfs for Mechs.
Some long-awaited buffs for Pirates and Quilboars.
You can read about all of those changes (and more!) over at the official blog.