What did you think about the Shattered Legacies cinematic?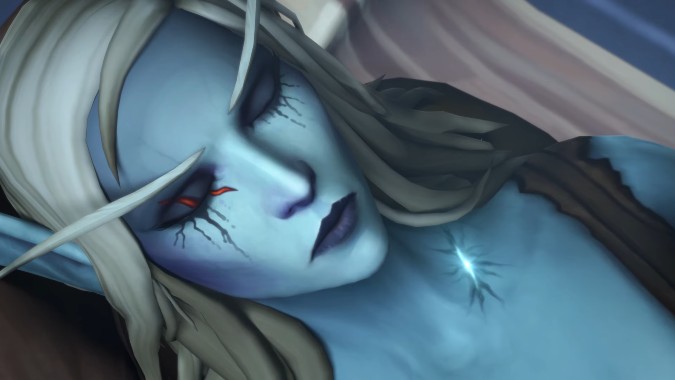 Blizzard has officially released a brand-new cinematic for World of Warcraft, as part of the patch 9.2 PTR testing. They actually wanted players to have the context that this cinematic provides and keep it in mind for the next rounds of testing, as explained by Lead Cinematic Narrative Designer Terran Gregory:
Happy 9.2 PTR Cinematic day – today's PTR build includes a cinematic by design for the first time so the context it provides can be a part of testing during this week's chapters. Happy testing!

— Terran Gregory 💙 (@TerranGregory) December 8, 2021
So, in case you haven't watched it yet, feel free to do so. This isn't datamined content — though it is technically a spoiler for patch 9.2.
Are you back with us? Good. It's time to talk about it.
Artistically speaking, the cinematic seemingly attempts a brand-new approach. The models seem like upgraded versions of the in-game character models, following their same style — going for a cartoonish design rather than attempting to be realistic, which is, in my opinion, a very good thing. That style has always worked very well for Warcraft, and the new cinematic seems to take that iconic cartoonish look to never previously seen levels. The whole thing is beautiful.
When it comes to the story, opinions will likely diverge — which is to be expected. Sylvanas Windrunner is arguably the single most controversial character in WoW lore. Passions are high when she is the subject, and it can be extremely difficult to have a clear, level-headed, reasoned look at any story development involving her — especially one as enormous as this one. My own experience with the character has been one of ups and downs — she has gone from one of my favorite characters in WoW lore to one of my most hated at different moments. And to say that I was hesitant as to what her final fate was going to be is an understatement.
But I did have faith in what the story team could do with the character because they had already set a precedent: Jaina's story in Battle from Azeroth, which I absolutely love, and consider one of the most well-done story beats the game has ever seen. This Sylvanas cinematic reminded me of Jaina's BFA arc at times: it treated a complex character with nuance and sensibility, and it respected her, without being patronizing. It didn't try to brush off the things Sylvanas did: it called her a butcher, a monster. It made sure that the player knows that her crimes are horrific and irredeemable, that the Banshee Queen we followed through most of WoW's story is an indefensible character. And more: that she herself knows that now, and must struggle with that burden in the coming chapters of the story.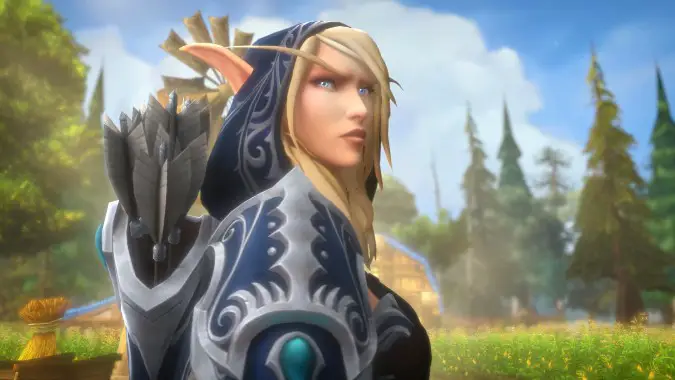 What her ultimate fate will be still remains to be seen, but I, personally, feel like Shattered Legacies was an enormous step in the right direction. Writing Sylvanas' fate in a way that would please everyone was impossible — and the writers certainly know that, which is why they simply decided to deliver a vision that makes sense for them; a story they believe in, and that they will share with us.
The stellar voice work of Patty Mattson is also worthy of mention here. When the new, "whole" Sylvanas speaks, she sounds like a completely different person from the nefarious Banshee Queen we've grown used to over these past few years. The tone, the delivery, the weight of the words; it's all completely distinct, almost uncannily so. Patty's talent absolutely shows here, and enhances the power the cinematic has to drive the point home that Sylvanas is now a character in grievous conflict with herself.
The one thing that the cinematic doesn't address, and that I'm still very wary of, is the aftermath of this story when it comes to the Night Elves. Will they get a satisfying ending as well? But for that, I guess we're still going to have to wait and see.
What are your thoughts? Are you satisfied with the direction Sylvanas' story will take from here, or not? Would you have done anything differently? What do you hope to see for the character after this? And what did you think of the cinematic, from an artistic standpoint?