It's Patreon pledge drive week at Blizzard Watch! Please support us so we can keep making the content you love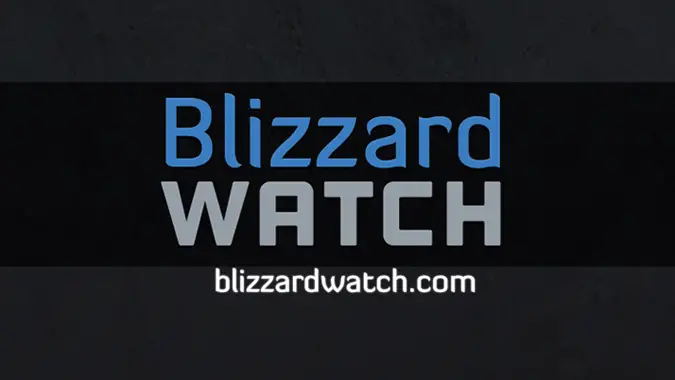 Blizzard Watch is here because you're here — the site exists with your support. Without your Patreon backing, Blizzard Watch wouldn't be here. But to keep doing everything we do, we need your support.
Right now, Blizzard Watch earns $4,397/month from 817 fantastic supporters on Patreon, which is below our level for standard site operations and well below our level for expanded podcasting, like producing Lore Watch every week. Here are the goals we'd like to hit on Patreon:
$5,000/month fully supports standard site operations
$5,500/month supports our weekly Lore Watch podcast
$6,000/month supports our Tavern Watch podcast, D&D play sessions, and other TTRPG content
Not hitting those support goals makes it harder to do what we're doing. If you enjoy our content and you're able to throw a few dollars a month our way, it helps keep the site running. Even a dollar can make a difference.
Support us on Patreon!
If you'd like to help us keep doing what we're doing, go to our Patreon page and throw in your support. Beyond meeting these goals, we offer some great supporter-exclusive benefits:
For $3/month: Early access to all of our podcasts. You'll get the Blizzard Watch podcast (uncut), Tavern Watch podcast (uncut), and the Lore Watch podcast the day after they're recorded.
For $5/month: In addition to podcast benefits, you can also read the site ad-free. All the content, none of the ads!
For $10/month: In addition to previous benefits, you also get access to view a staff-only chat channel on Discord for a behind-the-scenes look at how we make content, as well as a supporter-only Discord channel to chat with our writers.
For $25/month: In addition to previous benefits, we'll write a custom character biography for your WoW character, D&D character, or any other RPG or TTRPG character.
Of course you're welcome to give more or less: all contributions help us keep the site going and growing. If you aren't in a position to support us financially, we understand — and we're pretty glad for moral support, too!
Thank you for your support!
I want to thank all of the new supporters who have joined us since we started our pledge drive: Hulk, Mike O., Kay G., Incalescent,   Bruno C., Andrew M., Xed, Winterwolf, John, Daryl H., Raleigh W., Andrew C., Kit B., Chorrol, Mark L., Diana, CaptainCakewalk, Verdigree, Ken C., Benjamin L., Aramiz, Rick B., Marc S., Coliver, Nanci, GP, SuggleKitten, Kristina C., Arvid O., Emil B., James D., Senppai and Bam-Bam, Ness, Meagan, and Kathy C.! And many thanks to the supporters who have increased their pledges during December: Scott S., Joe G., Matt F., Sumaxu, Andrew F., Gary L., Raven, E-J, Jeff B., Adam H., Jeffry, Lottie H., Barbara L., Kameron H., Anothony S., Kalcheus, Josh M., Nathan, Markus L., Stormysteph,Seanability, Stephen B., and Katherine K.!
I can't express how grateful we are for your support. Thank you. We're glad you're here with us to read, listen, comment, and chat!