Ruined King demonstrates how Riot is looking forward and taking chances Blizzard should have years ago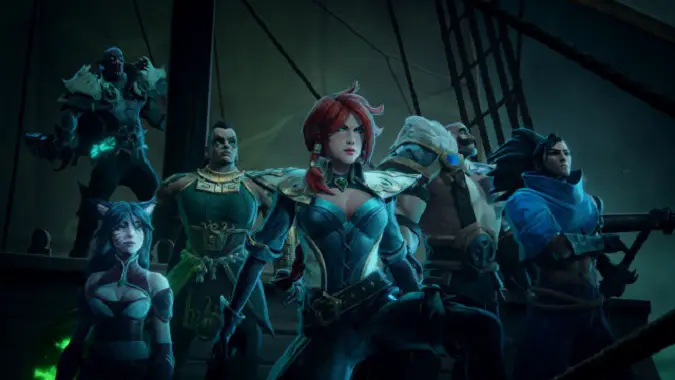 Ruined King: A League of Legends Story is a single-player, turn-based RPG, made by the folks at Airship Syndicate and published by Riot Forge. Remember Riot Forge? It's a publishing label within Riot, and it's focused on publishing games developer by third-party (i.e., non-Riot) devs. In other words, it's a way to help expand the League universe by working with developers who are already familiar with a specific genre.
Ruined King is the first such title to be released under Riot Forge, and it's also an easy game to onboard as a player — I know literally nothing about League of Legends. I don't know the characters, I don't play the game at all, I'm not a huge MOBA fan. And yet, I came on to Ruined King and had no trouble following the context of the story and the characters, and I've been enjoying the game quite a bit.
I mean, I was expecting to — I've enjoyed every previous Airship Syndicate game, and their Battle Chasers: Nightwar is one of my favorite modern JRPG-style games. But Ruined King is better — it manages to weld ideas imported from the MOBA (like Lane abilities) in a wholly distinct way that again doesn't require any League experience to understand and utilize. It's a solid, fun, single-player experience.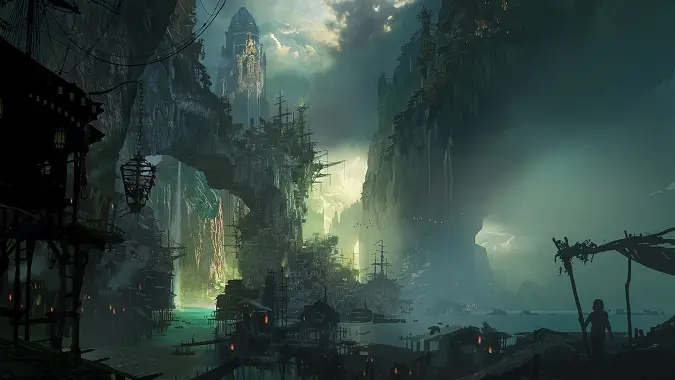 Riot is doing what Blizzard should have done already
It is, in short, everything we've been asking Blizzard to make for the past 20 years. It really shows that Riot is not afraid to take chances and departures with their IP in a (so far) markedly successful attempt to get their games in front of more people who might never play League at all. Between taking the fight to Overwatch with their Valorant — although I'd argue that Apex Legends actually won that battle — releasing Arcane to rave reviews and a lot of fan interest, and also deviating even more wildly afield with Hextech Mayhem, Riot has done a lot to broaden their brand and make Runeterra into a setting bigger than their signature game. Heck, they even made a card game! I haven't even mentioned Teamfight Tactics or Wild Rift here.
Blizzard has been rumored to be working on various projects like a Diablo Netflix series, and even created an Activision Blizzard Studio to make an Overwatch animated series, but nothing has come of it. Hearthstone has been successful, but Heroes of the Storm hasn't seen much development since they scaled back their team and the fact is, that constantly rumored single-player game never gets made — remember Ghost, or maybe even Ares, two different attempts at a StarCraft single-player experience? Riot is unafraid to bring their IP into wholly new genres as well as create entirely new settings for games with brand new characters. And they're leveraging all of that success into cross-promotion with games like Fortnite and Among Us to get focus on their animated Arcane series — and it's all really telling.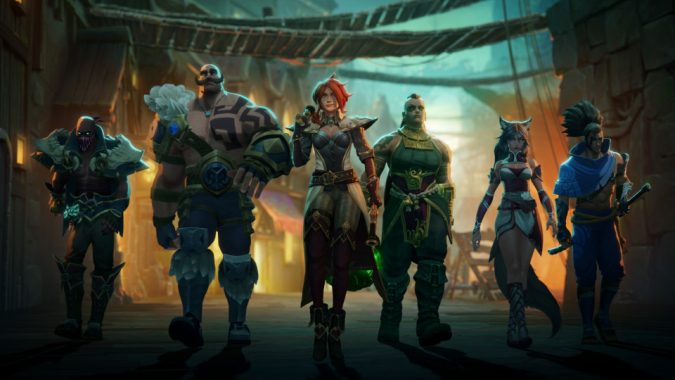 Ruined King proves that you can make games that stand on their own inside your established settings
I keep coming back to Ruined King as an example of how Riot has taken characters and story beats from League and made them work in a completely different format — and frankly, all those years of people asking Blizzard to do this for their games has me wondering why it never happened. It should have happened. Riot didn't even make this game. They got people who really know the genre to do it. Similarly, Hextech Mayhem was published by Riot Forge, but is a creation of Choice Provisions, who made the rhythm platforming Runner series. Frankly, this is an idea that Blizzard should embrace and take full advantage of — imagine a single-player RPG set in the Overwatch setting made by CD Projekt Red or BioWare or Spiders.
The fact is, although Riot certainly has its own problems as a company, it feels like they've managed to do moves that people have been saying Blizzard should have been doing for literally years and years, things they clearly have been trying to do. You don't want to make a single-player RPG, Blizzard? Get someone who does want to make one and let them do it! You've made some amazing cinematics over the years, but you haven't really taken advantage of all that talent to make the jump to an actual animated series despite having started your own studio to do exactly that. This is stuff you could have been doing as far back as 2012 — with animated shorts like Wrath showing off your storytelling chops it was a move many fans were clamoring for.
I guess it comes down to waiting to see how well Diablo Immortal — a game Blizzard is making via a partnership with NetEase — ends up being. It really feels like Blizzard has had a lot of missed opportunities here, ones Riot clearly took notice of and moved to capitalize on. Ruined King is an example of how Riot found people and got games made that don't even require you know the first thing about the source game to play and enjoy them.