Off Topic: Riot employees hold walkout in protest of toxic work conditions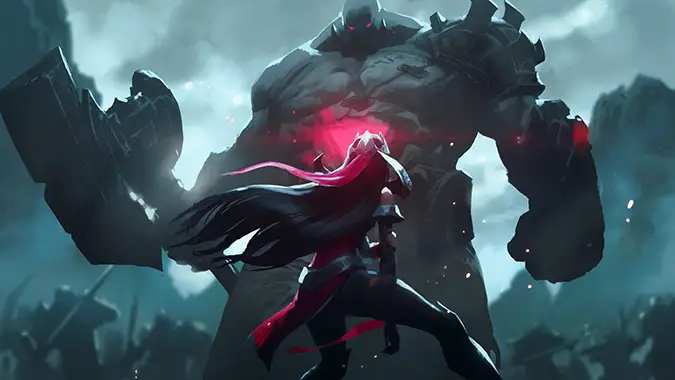 Many employees of Riot — developer of League of Legends — held a walkout today in protest of toxic and sexist work conditions and the company's forced arbitration. Employees gathered outside the company's Los Angeles offices (the Dublin office will host a walkout on Tuesday) and held speeches about the current state of the workplace.
This comes after Kotaku's reporting about current and former employees filing lawsuits against the company. In response, the game developer blocked two of the lawsuits and said that all employees sign arbitration agreements, forcing them into private, individual meetings with management rather than public lawsuits. This requirement pressures employees not to talk about their issues and gives them zero power to stand up to Riot together.
In response to talks about today's walkout, Riot announced last week that new hires will be able to opt out of forced arbitration in the future, and it will consider allowing current employees to do the same.
Riot employees have started sharing the #RiotWalkout hashtag in solidarity with today's event. Volunteers from Game Workers Unite, a group trying to create unions in the game industry, will be there to provide water and medical aid if necessary.
"We in the labor movement know that change doesn't come about from nice words and daydreaming," Game Workers Unite wrote in a statement, "it comes about only through day-to-day struggles, building solidarity with your coworkers, speaking out, and showing up even when it feels like no one else will join you."
The walkout will be the first in the gaming industry, marking an important moment in history for worker's rights. As we've seen in the past year, game companies often flourish while their employees suffer. Even Blizzard, a company that typically appears to be a pleasant place to work has many of its own issues and made it clear that it prioritizes profit over the lives of its many, many employees.
Walkouts like today's are not only important for employees at Riot: they're important for game developers everywhere. The gathering of the many can stand up against the faceless corporations to demand basic human rights and make the entire industry a healthier place to be. Riot employees may be the first to stand up together, but hopefully they won't be the last.