Brand-new Runewords are coming to Diablo 2: Resurrected in patch 2.4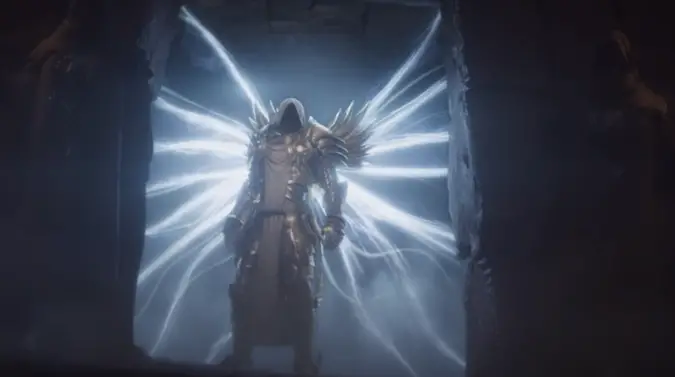 The upcoming patch 2.4 for Diablo 2: Resurrected already is promising to change class balance and add Ladder play — but it turns out, it's also going to be adding some brand-new Runewords that weren't in the original Diablo 2. Initially, it looked like we might only be getting reworked versions of previously unused (though still-in-the-files) Runewords like Plague and Pattern from the original title. But now that more time has passed, we're seeing our first looks at the Runewords that have been designed exclusively for Diablo 2: Resurrected.
Looking over Unbending Will, the goal (at least to me) appears to be encourage sword Barbarian builds. For starters, the Runeword is exclusive to swords and the easiest way to get a weapon with six sockets is to use a Colossus Blade, thanks to the added socket feature at the end of the Siege on Harrogath quest from Larzuk. It's good for almost any build except maybe Whirlwind Barbarians due to the low increased attack speed — although to be honest it's a good enough Runeword that I'd be tempted to use it anyway, at least for the intended early endgame build.
Between all the bonuses to damage, the bonuses against undead, and the 18% chance of casting Taunt on hit, I could also see this as a great weapon for Mercenary tanks as well as Barbarians. There's a lot to this Runeword — the sheer amount of sockets needed to apply it means weapons like The Grandfather (which can actually have six sockets) would get a pretty big boost in power and viability using this Runeword. Although again, that low increased attack speed might make it less attractive to Whirlwind Barbs, who tend to love The Grandfather.
Of course, Unbending Will isn't the only brand-new Runeword. Recently revealed are the Wisdom and Mist Runewords as well. The former works on head armor and provides a healthy mix of defense, attack rating, and mana return, while the latter can be used on bows/crossbows and adds stats that focus on dealing more and faster damage (with a little bit of cold damage for good measure). Each feels tailored to a specific role, and hopefully is a sign that we'll be getting more class-centric Runewords.
No word yet on what other new or updated Runewords we might see in patch 2.4 — though, at this rate, that may well be untrue within a day — but I'm keenly interested in seeing how this all shakes out. Between the introduction of previously unused Runewords and the addition of completely new ones made for Resurrected, Blizzard is showing that they're more than willing to change Resurrected in significant ways that deviate from the original title.